By Brittany Foster, Contributing Writer
Pennsylvania currently employs 203 full time legislators in the state House, which is 50 too many according to PA House Speaker Sam Smith.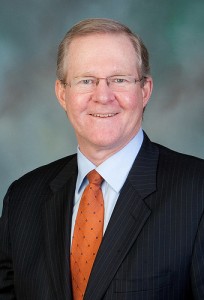 Smith hails from Jefferson County and has taken umbrage with the size and cost of the size of Pennsylvania's legislature.  Pennsylvania is second only to California in legislator salaries.  California employs 120 full time legislators for its much larger state.
For a solid look at the pros and cons of Smith's proposal on the merits, check out this article by Eric Boehm of the PA Independent.
Reducing the size of the legislature will require a constitutional amendment that will have to pass in both chambers in two consecutive two-year sessions before it finally goes to the voters for approval. Suffice it to say, no easy task – and unlikely to go anywhere in the long run.
So what's the motivation for the recent push?
"Here's a bill that won't ever pass. But [Smith] and Republicans don't care," said one frustrated Democratic legislative staffer. "They just need a talking point for when they go to Tea Party rallies."
The Tea Party has shown no qualms about contested primaries for Republicans that they do not find to be sufficiently conservative. According to one conservative messaging board, FreeRepublic, some members of the Tea Party urged House members to vote against Smith for the Speaker position (they expressed residual outrage, blaming Smith for introducing the 2005 pay raise bill).
Smith had previously been an opponent of reducing the legislature, fearing it would put rural districts at a disadvantage. After studying the issue however, Smith told Boehm he no longer feels that way.
"Reducing the size of the Legislature does not change that because it would still be on a proportionate basis," Smith said.
The idea of reducing the size of PA government is also not new.  Three years ago, Commonwealth Foundation President and CEO Matthew Brouillette supported the basic idea during a Harrisburg hearing on a similar proposal. Little steam, that is, until the advent of the Tea Party brought new pressure to long-serving Republican elected officials.
But even if the bill's backers are merely hoping to throw a bone to conservatives, they may still be out of luck.
Joe Sterns is Executive Director of Citizens Alliance of Pennsylvania, a group that, among other things, is seeking to limit perks for lawmakers. He said Smith's plan doesn't address the real cause of costly state government.
"The General Assembly's exorbitant cost is not borne of its size; the culprit has been the erosion of our foundational part-time, term-limited citizen legislature."
Several conservatives pointed to the New Hampshire legislature, where the General Court (lower house) has 400 members. Cost is lower there because lawmakers are part time, make a few thousand in salary, and enjoy no pensions.
Sterns ascribed the proposal an ulterior motive.
"Shrinking the legislature is an attempt by career politicians in Harrisburg to appear to taxpayers to be knights in shining white armor.  In reality it is a devious plot to concentrate more power into the fewer hands. The savings achieved by restoring a citizen legislature dwarf those attained by cutting the size of the general assembly."