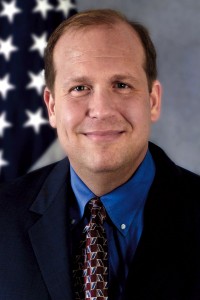 With Pennsylvania courts facing a sizeable budgetary shortfall this year, some state officials have questioned Gov. Tom Corbett's recent appointment of his former chief of staff to the Allegheny County Court of Common Pleas.
Corbett announced his intention to nominate Bill Ward to the court last Thursday, after Ward announced his resignation earlier that day.
But after last year's agreement between Corbett and state Supreme Court Chief Justice Ronald Castille to refrain from appointing new justices, Corbett has received backlash from Castille as well as other court officials.
Ward's appointment came after state Republicans called for a shakeup in Corbett's staff, considering the lack of progress being made on key party issues, like liquor-store privatization and school vouchers.
This legislative hold-up is surprising, given the large majority held by the GOP in both the legislative and executive branches.
Despite the perceived unrest among state Republicans, Corbett said the appointment was a matter of placing highly-qualified individuals in judicial seats.
"For as long as I've known Bill, it's been his dream to be a judge," Corbett said last week after announcing Ward's nomination. "I'm happy to help make that dream happen, both for Bill and for the citizens who will benefit from his knowledge and integrity."
Kevin Harley, Corbett's spokesperson, said in an article published Thursday in the Harrisburg Patriot-News that the governor agreed to the terms set by Castille, but only for a year.
In the same article, Castille said Allegheny County President Judge Donna Jo McDaniel told him that the caseload has declined. Allegheny County has 43 judges with two vacancies.
Castille also said that each county judge costs the state $200,000, including salary and benefits in addition to staff needs and costs related to the judge's office.
With five other open seats across the state, Castille said he feared that the state would fill the other seats since judicial appointments typically come in political packages, with Democratic and Republican judges.
These measures are often necessary, since appointments require two thirds majority approval in the senate.
"If those five vacancies are filled in this little political thing they are going to do … that will cost us $1 million," Castille said.
Under the current senate makeup, even if all 29 Republicans approve of Ward's nomination, they will still need four votes of approval from senate Democrats.
Harley emphasized that Corbett was aware of the financial situation, but said the governor has the power to appoint qualified candidates to judicial seats.
In addition to budgetary concerns, Corbett has been criticized by state Democrats who accuse the governor of engaging in cronyism.  Sen. Daylin Leach (D-Montgomery) said Corbett's appointment of Ward was inappropriate because of their relationship.
"If he wants to send Mr. Ward to Disneyland or wants to get him to meet Beyonce, I would have no problem with that as long as it didn't involve state money," Leach said.
"To me, the whole concept of justice is a very sacred concept and the process has to be above reproach.This is not about rewarding cronies."