updated 5:20 p.m.
Senate President Pro Tempore Jake Corman (R-Centre) did a 360 today. The only question is will he hit the landing.
Earlier in the day, it was reported that the Senate President Pro Tempore was planning to withdraw from the gubernatorial race. Corman even filed with the Commonwealth Court of Pennsylvania to remove his name from the ballot.
Later in the afternoon, he reversed course and announced his intention to remain in the contest.
Why?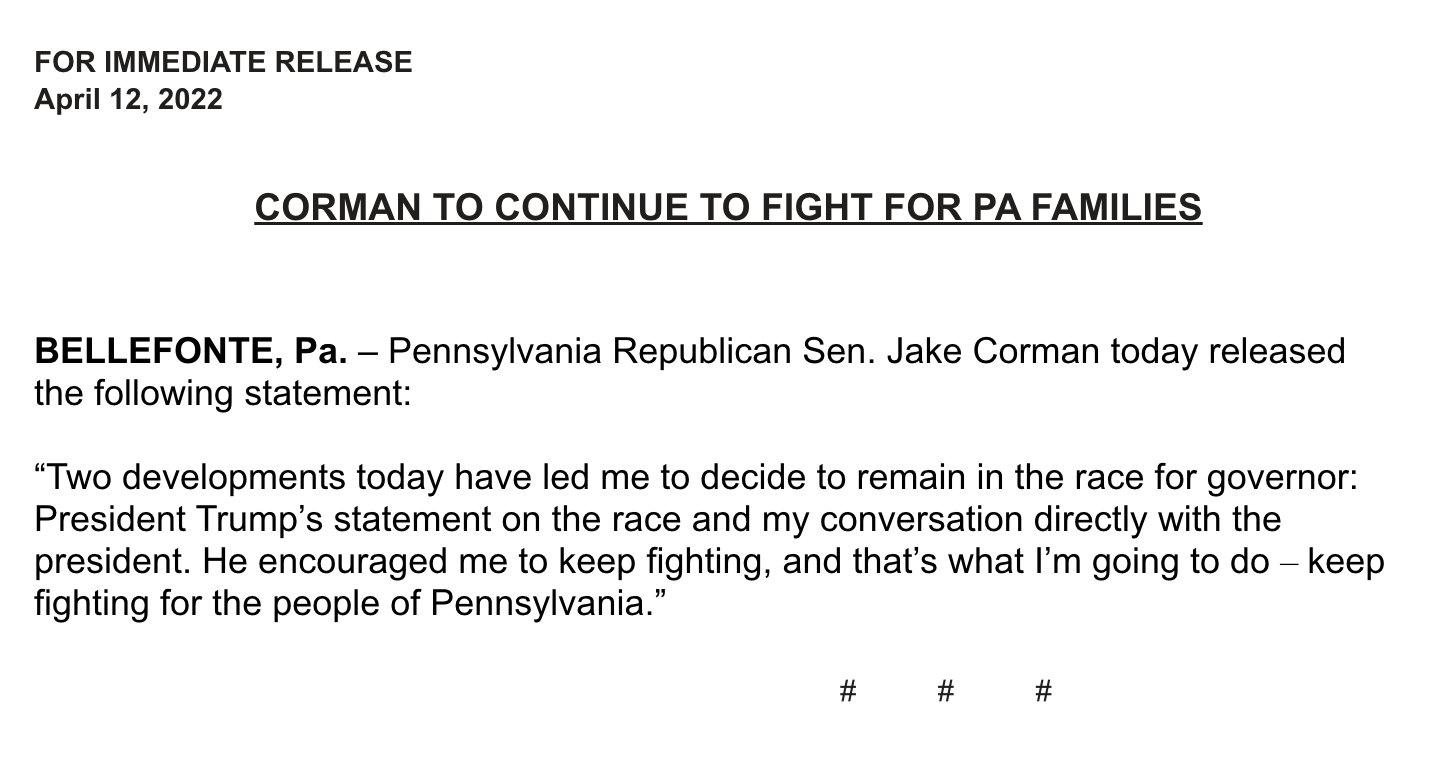 Corman spent $2.3 million during the last quarter but has been unable to turn that investment into movement and support in recent polls.
The most recent Emerson College poll had Corman fifth among the nine candidates with five percent of the votes. When undecided voters were asked to select which candidate they might be leaning toward, Corman's numbers rose to just 7.6 percent.
Docket Sheets
https://ujsportal.pacourts.us/Report/PacDocketSheet?docketNumber=224%20MD%202022&dnh=iTh%2FPM5N9EmeOzjCcnqOKQ%3D%3D