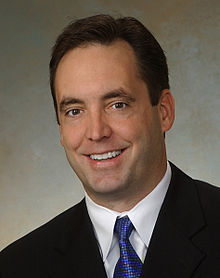 There's a leadership battle brewing in Harrisburg.
Despite (or perhaps because of) the fact that Senate Republicans increased their majority by three seats, Senate Majority Leader Dominic Pileggi will be facing a challenge from within his caucus.
According to a report from the Associated Press, Appropriations Committee Chairman Jake Corman will attempt to dethrone Pileggi.
Pileggi won the position over Corman in 2006, but conservatives believe the numbers are now more in their favor.
One particular sticking point is that conservatives feel Southeastern Republican Senators have been holding the agenda back. Corman is from Centre County while Pileggi hails from Delaware County.
York Republican Senator Scott Wagner first declared his opposition to Pileggi back in September, suggesting this revolt has been developing for some time.