http://youtu.be/LTV-V0FASUs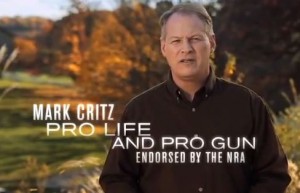 The Critz campaign launched a new, mainly positive ad speaking on Western Pennsylvanian values with a subtle jab toward President Obama.
The ad, titled "My Home," stresses the importance of Western PA marcellus shale and coal jobs, criticizing Washington for a lack of understanding of how important these jobs are to the area.
"Our values are different from Washington, DC,  – we're pro-life and pro-gun," says Critz in the ad. "I'm proud to be endorsed by the NRA. Washington doesn't understand that our Marcellus Shale natural gas and our clean coal can go a long way toward making America energy independent. President Obama's EPA is holding us back from developing both."
In a response, Keith Rothfus spokesperson Tom Doheny asks why Critz is voting for Obama if these are truly his values.
"If Congressman Critz were truly pro-life, pro-gun, and against the war on coal, then why on earth is he voting for President Obama for a second term," asked Doheny.
After weeks of barraging ads connecting Critz to Obama, it makes sense for Critz to try to distance that himself from that narrative. It's also the first positive ad we've seen in the PA-12 race in quite some time.