CUPVF Poll: Rothfus up 4
A new poll released by the Citizens United Political Victory Fund shows GOP hopeful Keith Rothfus out in front in PA-12.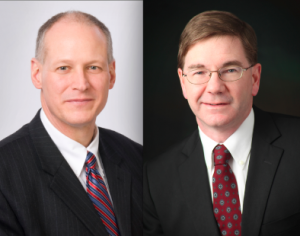 The CUPVF, a conservative PAC, released the poll conducted by Wenzel Strategies, showing Rothfus with a 4.5 percent lead over incumbent Congressman Mark Critz, 43-39. 16 percent are undecided.
From Wenzel Strategies:
"Partisan voters in this evenly-divided district in southwestern Pennsylvania are not completely sold on their party's candidate – as about 30% of both Democrats and Republicans are not supporting their party's nominee for Congress – at least not yet. Critz wins just 70% support among Democrats, and Rothfus is winning 71% support among Republicans. Rothfus enjoys a significant lead among independent voters, winning 54% support, compared to 28% of independents who support Critz."
"Rothfus also maintains a small advantage in favorability, compared to Critz. While 50% hold a favorable opinion of Rothfus, just 44% said the same about Critz. Also, 39% said they held an unfavorable opinion of Critz, compared to just 31% who harbor unfavorable views of Rothfus."
The survey was conducted from Oct 23-24 with 750 respondents. The margin of error is +/- 3.55 percent