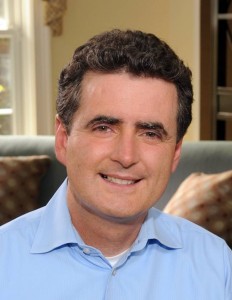 If voters are looking for campaign committees to solve sequestration, they are likely to be disappointed.
The Democratic Congressional Campaign Committee is stepping up its campaign against Mike Fitzpatrick.  A series of paid phone calls or 'robocalls' began yesterday urging PA-8 constituents to contact Rep. Fitzpatrick (R-Bucks) and demand that he support a plan to end sequestration.
Earlier this month a DCCC video attack ad aired blaming "Mike Fitzpatrick and his Tea Party Congress" for the $1.2 trillion in looming, across the board budget cuts. The calls consist of a recorded message of the same sentiment and even allows recipients to press 1 and be connected to Fitzpatrick's office.
"On March 1st, America's middle class is going to pay a terrible price because Congressman Mike Fitzpatrick backed a sequester plan that will eliminate more than 2 million jobs, slow our economy and may drive us back into a recession," says the recorded caller in part.
Fitzpatrick is one of 23 incumbents being targeted by the DCCC.  He is the only member of Congress from Pennsylvania to be targeted, which suggests national Dems see him as the most vulnerable in Pa. (as they did in 2012, when he cruised to re-election by 13 points).
Whenever a political organization such as the DCCC declines to disclose the size and cost of a project, as they have in this case, usually it means the numbers not impressive. Rather, it's likely a push for earned media (you're welcome).
The NRCC has called the $1.2 trillion in budget cuts planned for March 1st "Obama's sequester."
"It's both laughable and pathetic to see the Democrats try and backtrack from their support for President Obama's Sequester," said NRCC spokesman Ian Prior. "Perhaps their time would be better spent paying for constituent phone calls to the President asking him to replace his Sequester with reductions in wasteful government spending, such as the $70 billion in improper Medicare and Medicaid payments, the $1 million research program into a menu for astronauts on Mars, and spending $325,000 for the National Science Foundation to create a Robosquirrel."
Republicans and Democrats in the House and Senate voted for the Budget Control Act, which yielded the sequester, and President Obama signed it.
You can listen to the audio here.