By Keegan Gibson, Managing Editor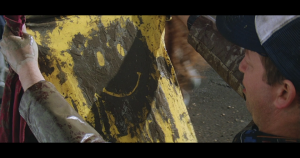 The Democratic Congressional Campaign Committee issued a memo today outlining the innate swingy-ness of several Pa. congressional districts – despite successful efforts by Republican lawmakers to shore up incumbents via redistricting this year.
"In 2002, Pennsylvania Republicans overreached in their effort to expand their majority, which backfired badly and resulted in Republicans losing even more seats because of it," the DCCC wrote in its memo. "Republicans have once again overpromised and under-delivered. This map ensures competitive races across the state for the next decade."
The group lists the top four most vulnerable Republicans based on how President Barack Obama did in 2008, and Senator Casey did in 2006: Mike Fitzpatrick (R-Bucks), Jim Gerlach (R-Chester), Pat Meehan (R-Delaware) and Charlie Dent (R-Lehigh).
However, while it's not yes clear whether 2012 will be a wave year for either party, it is distinctly unlikely that Democratic performance will reach that of 2006 or 2008. The memo also doen't cover the newly drawn Pa-12, where the winner of the primary between Reps. Jason Altmire and Mark Critz is likely to face a competitive GOP challenge.
Check out PoliticsPa's bipartisan congressional vulnerability ranking here.
Here's the full memo, PDF courtesy of The Daily's Dan Hirschhorn.