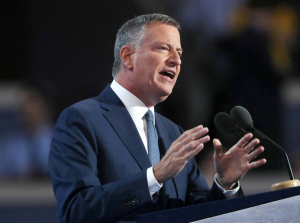 The Mayor of New York will be making an appearance during this year's annual Pennsylvania Society weekend.
Pittsburgh Mayor Bill Peduto and Allegheny County Executive Rich Fitzgerald will be welcoming Mayor Bill de Blasio to their reception.
The party will take place at the Inside Park at St. Bart's which is located at 325 Park Avenue.
It's set for Friday December 9th and is scheduled to last from 5:00 to 7:00 p.m.
You can check out our full list of events here.