The residency dispute continues in the state Senate's 38th District, a bill overwhelmingly passes the House that was influenced by a pair of PA Congressmen, and a town's Council voted unanimously to prevent comments on their Facebook page. All of that and more are in this week's Ups and Downs.
Every week PoliticsPA sends an exclusive extra Up or Down to Playbook subscribers. See who gets the extra up or down next week: sign up here.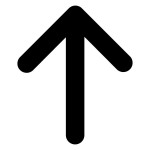 Ongoing Dispute Over SD-38. It's been over a month since Election Day 2018, but one race is still at the center of attention in Pennsylvania. Democrat Lindsey Williams defeated Republican Jeremy Shaffer by a razor thin margin to flip the GOP held state Senate seat in Western PA. Republicans in the state have been questioning whether or not Williams meets the constitutional requirement that state senators be Pennsylvania residents for four years prior to the date of their election, WESA reports. She was relocating to Pittsburgh back in Nov. 2014, but Williams' opposition has pointed to her vote in Maryland on Nov 4, 2014 and a speeding ticket in November, that still showed her as a resident of Maryland. This week, Williams submitted nearly 100 pages of material to state Senate President Pro Tempore Joe Scarnati that she is eligible to hold the seat. WESA reports that Scarnati said he "hoped to resolve the issue this month."
Governor's Race Spending. $64 million may sound like a lot, but it's actually less than the amount spent in the previous gubernatorial election. According to the AP, Gov. Tom Wolf's campaign outspent GOP challenger Scott Wagner $31 million to $22 million, "counting the value of non-cash contributions of services and goods." In 2014, the race between then candidate Tom Wolf and incumbent Gov. Tom Corbett broke the state record, with the candidates spending a combined more than $82 million.
Bud Cook. It looks like victory can finally be claimed by the incumbent Republican. The Observer-Reporter published an article earlier this week stating that a Washington County judge dismissed a petition in which his Democratic challenger, Steve Toprani, "sought to have 29 more votes counted." Cook held an 11 vote lead, in the last election decided in the entire state. Cook represents the 49th House District that includes sections of Fayette and Washington counties.
G.T. Thompson and Dwight Evans. The two members of Pennsylvania's Congressional delegation played a role in crafting the $867 billion farm bill that was overwhelmingly approved by the House 369-47 this week. Thompson (R-Centre), vice chairman of the House Agriculture Committee, chairman of the Nutrition Subcommittee said he was "real pleased" with the final bill, according to the Pittsburgh Post-Gazette. Evans (D-Philadelphia), member of the House Agriculture Committee, was happy to see the reauthorization of "the Healthy Food Financing Initiative", which originated as a state bill in 2004 he introduced as a member of the state House of Representatives to address "food deserts." Evans said the model "came out of Pennsylvania and now it's part of national policy," to the Post-Gazette. Republican Reps. Scott Perry and Keith Rothfus voted against it in the House, while Republican Sen. Pat Toomey voted against it in the Senate. Rep. Lou Barletta (R-Luzerne) did not vote, according to the Allentown Morning Call.
Monroeville Council Facebook Interactions. Is a town better off deleting it's comment section on Facebook in hopes of stopping the spread of misinformation? The Monroeville Council believes it was a needed action. On Tuesday, Monroeville council voted unanimously to prevent Facebook users from commenting on the municipality's Facebook page, according to the Pittsburgh Post-Gazette. Monroeville municipal manager Tim Little told KDKA's Jon Delano that it is an effort to ensure "that factual information is getting out onto the Facebook and non-misleading information is getting out on the Facebook." KDKA reports that the decision resulted in immediate pushback from a former school board member whose comments, he says, were deleted.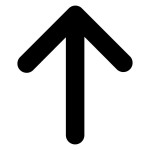 Brendan Boyle. Could a phone call made by the Philadelphia Democrat help save a 30th Street Station staple? According to the Philadelphia Inquirer, Amtrak is now reconsidering its decision to replace the "electromechanical information board with a digital screen" after Boyle called CEO Richard H. Anderson pleading with him to keep the iconic display board. Boyle told the Inquirer that Anderson "was very receptive" to keeping the sign in some form, whether Amtrak could either "refurbish the flipboard or replace it with a new model that would be integrated into Amtrak's computer network."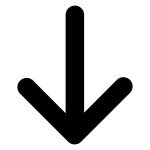 Tedd Nesbit. The Pennsylvania state Representative was accused of driving under the influence in Mercer County this past weekend, according to WPXI. He released a statement saying, "I made a mistake for which I am embarrassed and deeply sorry. It will not happen again. I intend to work hard to regain the trust of my constituents." WPXI reports that "police said charges will be filed once lab results come back." The Republican has represented the 8th House District since 2014.
Santorum Chatter for CoS. Pennsylvania was a key state to President Trump's victory, so why not consider a former Senator from the Keystone state to be his next Chief of Staff? According to the Washington Post, Rick Santorum was listed as one of the contenders for the role, but in an interview on CNN, Santorum said his family situation doesn't allow him to take on the job right now.
TWEET OF THE WEEK
What do you think about "sneak dissing"?
Me deuce https://t.co/eNS6v7GLPl

— Ryan Costello (@RyanCostello) December 14, 2018
A nice sign of bipartisanship is worthy of recognition for the tweet of the week as well.
A few days ago Amy & I met with @GovernorTomWolf & Mrs. Wolf for an enjoyable dinner. I believe that by engaging in civil conversations, we can help move the dialogue in Pennsylvania to the next level of respectful political discourse. Wishing everyone a Merry Christmas! pic.twitter.com/G8p2w9kY9t

— Senator Joe Scarnati (@senatorscarnati) December 10, 2018