December 20th Playbook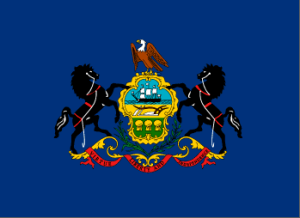 State Sens. John Gordner and Sharif Street join the PoliticsPA Podcast to discuss a bill that would move Pennsylvania's presidential primary date up earlier in 2024. Here is the Playbook. 
News
Podcast: Moving Pennsylvania's Presidential Primary Earlier in 2024: Last week, the state Senate unanimously passed a bill that would move the commonwealth's primary earlier in 2024 in order to give Pennsylvanians a greater say in who the Democratic and Republican nominees are. In the latest episode of the PoliticsPA Podcast, Republican Senator John Gordner, prime sponsor of the bill, and Democratic Senator Sharif Street, a co-sponsor, talk about the legislation and the politics of Presidential primaries. 
'David McCormick is taking his first public steps to run for Senate and join a tumultuous GOP primary': The Philadelphia Inquirer reports that "hedge fund manager and Gulf War veteran David McCormick is taking his first formal steps toward joining Pennsylvania's U.S. Senate race, making moves that could soon add another prominent Republican to one of the country's most critical campaigns."
'Gov. Wolf says 'negotiating' a new congressional map is not his role': ABC27 reports that "Governor Wolf must give a thumbs up, or a thumbs down to whatever congressional map is approved by the legislature. But reiterated he won't be putting his thumb on the scale."
'New front in GOP election 'investigation' draws challenges': The Associated Press reports that "Gov. Tom Wolf's administration and a voting-system manufacturer are trying to prevent Republican lawmakers from expanding what they call a "forensic investigation" of Pennsylvania's 2020 election to a new front: inspecting voting machines."
'Pennsylvania exempts canceled student loans from taxes': The Associated Press reports that "Pennsylvania will no longer impose state income taxes on public sector workers and nurses who receive student loan forgiveness from two major programs, the Wolf administration announced Friday."
'The Capital-Star's 2022 Pa. incumbent retirement and primary tracker': The Pennsylvania Capital-Star has "the latest running tally of lawmakers retiring next year, or facing a colleague to come back to Harrisburg."
'National Democrats file new suit asking state courts to draw Pa. congressional map': The Pennsylvania Capital-Star reports that "a Democratic Party-aligned redistricting advocacy group has filed a second lawsuit attempting to force Pennsylvania courts to redraw the commonwealth's congressional map."
'Pa. Dems fear political blowback when student loan payments start again': The Pittsburgh Post-Gazette reports that "as student loan payments become due again after a near two-year pause, Democrats worry that it'll be seen as an indictment of the president and a direct hit to the pocketbooks of an entire generation of voters ahead of crucial midterm elections."
'Rep. Matt Cartwright tests positive for COVID-19': WNEP reports that "Congressman Cartwright tested positive for COVID-19 on Saturday afternoon."
'Where does TV doctor Mehmet Oz hang his stethoscope at night? Pennsylvania voters will want to know': LNP | LancasterOnline reports that "Dr. Mehmet Oz brings unrivaled name recognition and considerable personal wealth to the Senate Republican primary in Pennsylvania, an enviable toolkit for a political rookie. But like any doctor making a new house call, he brings his own baggage, too. And it didn't take long for opponents on the left and right to start rummaging through it."
'Exclusive–Lou Barletta: Like DeSantis, I'll Bus Illegal Aliens Out of Pennsylvania to Biden's Delaware': Breitbart reports that "Barletta, once the mayor of Hazleton, Pennsylvania, told Breitbart News Saturday that he will take similar action to that of Gov. Ron DeSantis (R) in Florida, who last week announced six proposals and an emergency order to take on companies and non-governmental organizations (NGOs) aiding in illegal immigration."
'Pennsylvania Senate candidate Kathy Barnette discusses voter concerns, Philadelphia crime surge': Fox News reports that "Pennsylvania Senate candidate Kathy Barnette discussed some of the top concerns she is hearing from voters in the state in a Friday interview with Fox News Digital."
'Pennsylvania redistricting controversies: Bethlehem and Allentown part of sparring over proposed legislative maps': The Allentown Morning Call reports that "Bethlehem is one battleground and Allentown is part of another in Pennsylvania redistricting controversies tied to new, proposed House and Senate district maps."
'Lawmakers representing Lehigh Valley have different takes on new redistricting maps': WFMZ reports that "the 30-day public comment period is underway for the preliminary redistricting maps that were advanced by a state commission this week. Lawmakers representing the Lehigh Valley have strong feelings about the proposed changes."
'Lancaster County Commissioner Craig Lehman resigns from board after nearly 14 years': LNP | LancasterOnline reports that "Lancaster County Commissioner Craig Lehman said Friday he is resigning from the board before his term ends, an unexpected move that came two days after he clashed with his fellow commissioners over next year's budget."
'Yudichak raises concerns over proposed redistricting's impact on 14th': The Wilkes-Barre Times Leader reports that "the Pennsylvania Legislative Reapportionment Commission voted Thursday in favor of new preliminary district maps over sharp objections from the House's Republican leader, as a large increase in the state's minority population helped shape big changes. The proposed map — which still has many procedural hurdles to pass — also drew a stern rebuke from state Sen. John Yudichak for its impacts on senate districts in our region, including the 14th, which he represents."
'Mullery favors new district maps': The Wilkes-Barre Times Leader reports that "in response to Pennsylvania's proposed legislative maps which were unveiled Thursday, State Rep. Gerald Mullery Friday said the importance of the work of the Pennsylvania Legislative Reapportionment Commission cannot be understated."
'Newly proposed Pennsylvania political maps have (mostly) good news for local Dems': WESA reports that "a bipartisan state legislative commission, headed by former University of Pittsburgh chancellor Mark Nordenberg, drafted preliminary state House and state Senate district maps that incorporate data from last year's Census. While the maps are subject to change – and a public comment period on them is now underway – pundits and politicos across the spectrum say they give Democrats real opportunities to make headway."
'Proposed House, Senate maps would shuffle region's lawmakers around': The Johnstown Tribune-Democrat reports that "a significant amount of territory in the Pennsylvania House of Representatives' 71st and 72nd Districts, including the city of Johnstown, would be rearranged under a proposed map approved this week by a five-member Legislative Reapportionment Commission."
'GOP group launches Grinch-themed ad buy in PA ahead of the holidays': City & State PA reports that "a national organization dedicated to electing Republican state legislators is launching a five-figure, holiday-themed digital ad in at least five states – including Pennsylvania – as the GOP looks to make gains in state legislative chambers across the country next year."
'Pa.'s unemployment rate dropped slightly in November': The Pennsylvania Capital-Star reports that "Pennsylvania's unemployment rate dropped slight to 5.7 percent in November, according to state data released Friday."
'Wolf signs bill providing temporary relief amid substitute teacher shortage': The Pennsylvania Capital-Star reports that "Pennsylvania Gov. Tom Wolf on Friday signed a bill providing temporary relief to school districts struggling amid a national shortage of substitute teachers."
'George W. Gekas, longtime central Pa. lawmaker and lawyer, dies at 91': PennLive reports that "George W. Gekas, a former Pennsylvania senator and U.S. congressman, died at home this week at age 91."
'George Gekas remembered as civic leader, legislator and Harrisburg fixture': PennLive reports that "George W. Gekas, the son of Greek immigrants who epitomized the American Dream for his community by going to college, earning a law degree and, eventually, winning election to Congress, died Thursday at his home. He was 91."
'Pa. pardons secretary leaves job, parts ways with Lt. governor': PennLive reports that "Brandon Flood has left his position as the secretary of the Pennsylvania board of pardons."
'About 1,000 PHEAA employees, including the CEO, will get Christmas pay raises totaling $2.4M': PennLive reports that "the president and CEO of Pennsylvania's student financial aid agency is getting the kind of Christmas present many could only dream of – a $3,350 raise. Jim Steeley, who has held the top post at the Pennsylvania Higher Education Assistance Agency (PHEAA) since July 2018, will see his $334,950 salary bump up to $338,300, starting on Christmas Day."
'GOP's Crowded PA Gubernatorial Field: A Help or Hindrance?': Real Clear Politics reports that "with Pennsylvania Democratic Gov. Tom Wolf term-limited in a state that narrowly went to Joe Biden in 2020, both Democrats and Republicans are scrambling to best position themselves for the 2022 gubernatorial race. Democrats have rallied around the commonwealth's attorney general, Josh Shapiro; on the Republican side, it remains unclear whether a sizeable primary field will help or inhibit the party's efforts to secure the top office."
'WJAC anchor to have second kidney transplant, brother is donor match': WJAC reports that "longtime WJAC News anchor Tim Rigby will be off the air for several weeks as he recovers from his second kidney transplant. The transplant surgery is scheduled to take place next week. His brother, state Rep. Jim Rigby, is his donor match."
'Are environmental benefits of proposed gas plant in Luzerne County as promised?': The Scranton Times-Tribune reports that "the $6 billion gasoline plant proposed for Newport Twp. has been touted as a once-in-a-generation, climate-friendly investment that would create jobs, reclaim mine-scarred coal lands and transform the region's natural gas into low- and zero-carbon gasoline. But a closer examination of Houston-based Nacero Inc.'s plans reveals the environmental benefits are not as simple or clear-cut as portrayed in the glowing news releases issued by the company and local legislators in October."
'Colleges weigh mandating booster shots as COVID-19 cases surge': The Philadelphia Inquirer reports that "as COVID-19 cases climb locally and nationally, many colleges are considering mandating booster shots and other restrictions before students and faculty return in the new year. Some have even taken steps in the waning days of the current semester, moving to remote exams, canceling in-person functions, and adding booster clinics."
'Pennsylvania won't make WIC agencies bid competitively for the chance to run their own programs': The Philadelphia Inquirer reports that "the state of Pennsylvania will not compel WIC agencies to bid competitively for the chance to continue running their own programs, allowing the status quo to hold for the foreseeable future, according to state officials."
'Philly activists help organize White House rally to ease starvation in Afghanistan': WHYY reports that "Philadelphia activists were among those who rallied under an Afghan flag outside the White House in Washington, D.C. Sunday afternoon, calling for sanctions to be lifted in Afghanistan to avoid mass starvation in that country. Similar rallies were held in London and Vienna."
'PPA tells the cash-strapped Philadelphia school district to pay back $11.3 million': The Philadelphia Inquirer reports that "the Philadelphia Parking Authority says the school district owes it more than $11.3 million in an apparent overpayment dating back two years, citing a series of financial miscalculations."
'Experts join discussion about potential plastic bag ban in Pittsburgh': The Pittsburgh Tribune-Review reports that "experts weighed in on City Council's proposal to ban plastic bags in Pittsburgh, a measure the legislation's sponsor said will likely be held till next year."
'Lancaster schools spend above the state average. But poor students need a lot more, superintendent testified at historic funding trial': The Philadelphia Inquirer reports that "as advocates for years have tried to secure a larger stream of funding for Pennsylvania's neediest school districts, they've had to push back on a constant refrain — that even when some districts get more money, they still don't get the desired educational results."
'Decisions loom as new faces join Luzerne County Council': The Wilkes-Barre Times Leader reports that "Luzerne County's 11-member council is significantly changing in 2022, with four new members and a fifth not yet named. The effect on county government operations won't be known until the reconfigured legislative body starts making decisions and voting, and there are plenty of matters awaiting input."
 'Lancaster County still awaiting U.S. Treasury guidance before spending its $106 million stimulus [Lancaster Watchdog]': LNP | LancasterOnline reports that "Lancaster County's board of commissioners on Wednesday approved a $168 million budget for 2022. The Republican chairman, Josh Parsons, boasted that property tax rates won't change under the plan – the ninth straight year of no increase. Spending grows only slightly under the plan, which forecasts a slight surplus for the year."
'Chester County commissioners approve participation in $15M opioid settlement': The Pottstown Mercury reports that "the Chester County commissioners have approved participation in a statewide settlement of a lawsuit involving the manufacture and distribution of prescription opioids that will bring the county more than $15.5 million for the prevention and treatment of the substances' misuse."
'Mail and counting delays meant some Perry write-in winners lost, election office says': The Perry County Times reports that "about five candidates for local offices in Perry County had their write-in victories nullified because of delays in counting write-in votes and the mail, according to candidates and the election office."
'Officials seek public input on American Rescue Plan grant for housing assistance': LNP | LancasterOnline reports that "Lancaster County and city officials are seeking public input on their plan to use $6.8 million from the federal American Rescue Plan Act to aid the homeless and provide rental assistance."
'Washington, Greene agree to participate in $26 billion opioid settlement': The Observer-Reporter reports that "officials in Washington and Greene counties agreed Thursday to participate in a $26 billion multi-state opioid lawsuit settlement, while Fayette County commissioners are expected to schedule a special meeting next week to make a decision on the matter."
'Mount Pleasant mayor Jerry Lucia dies': WTAE reports that "long-time Mount Pleasant Mayor Jerry Lucia has died."
'Commissioners halt reading of emailed comments during public meetings': The Pittsburgh Tribune-Review reports that "time is an asset Westmoreland County commissioners said they can no longer waste. Starting next year, commissioners will save some of it by no longer listening to emailed comments at the start of each public meeting."
'Washington County budget passed without tax increase': The Observer-Reporter reports that "the Washington County commissioners passed the 2022 budget without a tax increase."
'Southwest Philly site picked for nationwide environmental cleanup': KYW Newsradio reports that "a program to clean up the nation's most contaminated land, including three sites in Southeastern Pennsylvania, is being funded by the Environmental Protection Agency."
'Former Johnstown councilman Williams files complaint over referendum ads': The Johnstown Tribune-Democrat reports that "a formal complaint has been lodged against the City of Johnstown for alleged noncompliance with the Pennsylvania Election Code, in regards to the use of taxpayer funds to advocate positions on seven referendum questions that were posed to voters in the recent general election."
'Philly is distributing free at-home rapid COVID tests now through Christmas': Billy Penn reports that "city residents can pick up free at-home rapid COVID-19 test kits at several Philadelphia Department of Public Health vaccine clinics popping up this week, which makes it slightly easier for people to stay safer at holiday gatherings."
'Budget avoids tax increase': The Williamsport Sun-Gazette reports that "the City of Williamsport adopted a 2022 budget of about $28 million on Thursday night with no real estate or other tax increases in it."
Opinion  
Eric H. Holder, Jr.: Republican redistricting maps disenfranchise voters of color 
Lisa Boscola: Those behind Pa.'s state Senate map ignorant about Lehigh Valley and its needs 
Jeff Bartos: This Is Bitcoin's Moment, Don't Let Politicians Waste It 
Paul Muschick: So much for the 'most transparent congressional redistricting process' in Pennsylvania history
Mark S. Singel: Here are some reasons to cheer up this Christmas 
Rob Mercuri: Pa.'s new legislative map for House not only favors Dems, it's also unconstitutional
Gina Diorio: Who Will Return Johnny Doc's Money? 
Gabe Kaminsky: GOP's crowded Pa. gubernatorial field a help or hindrance?
Tricia Cunningham: Corman, Mastriano act tough on election integrity, but they caused the problems
David Greineder: Increased taxes harm workers and hinder American competitiveness 
Larry Platt: Why Democrats Lose 
George C. Brown: Downtown Rebound teamwork a big part of Wilkes-Barre's future
Easton branch of American Association of University Women: Lawsuit offers hope for equitable funding for all Pennsylvania students
Becky Bennett: Across the Divide: Instead of worrying about CRT, let's look at how we treat others now
Tony Iannelli: Allentown fighting back
LNP | LancasterOnline Editorial Board: Unveiling of congressional redistricting map shows that lawmakers failed to listen 
LNP | LancasterOnline Editorial Board: Cheney and Jan. 6 committee trying to save our republic, imperiled by US Rep. Lloyd Smucker and other Trumpists
Inquirer Editorial Board: Lawsuit shaping the future of abortion in Pa. isn't the one you think 
PennLive Editorial Board: The Veterans Administration needs a complete overhaul to better serve the wounded warriors who served us 
Post-Gazette Editorial Board: City of Asylum does the Steel City proud 
Post-Gazette Editorial Board: Standardizing telehealth benefits state residents
Post-Gazette Editorial Board: Enough is enough: School threats must be curbed
John L. Micek: Friendly Skies: Pa. airports in line for $70M in infrastructure funding | Friday Morning Coffee
Will Bunch: If Dems want to save American democracy, they need to do these 4 things ASAP 
Salena Zito: Middle of Somewhere: The Christmas Tree Capital, like all of us, missed holiday rituals
Bob Bertolette: Let's thank the workers in senior care facilities 
David M. Shribman: Sheer political will may be Trump's greatest asset
Keith C. Burris: Public servant: Bob Dole
Alisher Aminov: Lebanon, Pa. needs a unified community identity. Here's how to get there
John Cole: So that's what they mean by compact and contiguous | Editorial Cartoon
Larry Platt: Game Changer