December 21st Playbook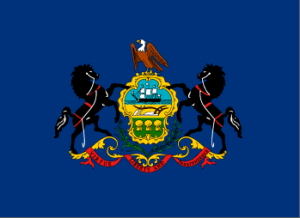 State Sen. Doug Mastriano will reportedly launch his campaign for Governor in early January. Here is the Playbook. 
News
'Mastriano all but declares in race for Pennsylvania governor': The Associated Press reports that "a Republican state senator who has helped spread conspiracy theories about last year's presidential election and led opposition to pandemic-related shutdowns, vaccine mandates and masking orders is all but officially declaring that he will run for governor. Sen. Doug Mastriano, R-Franklin, said in appearances online over the weekend that he has reached the fundraising goal he set to formally become a candidate for governor and is organizing an announcement rally on Jan. 8 near his home in southcentral Pennsylvania."
'Jan. 6 panel seeks interview, records from Rep. Scott Perry': The Associated Press reports that "the House panel investigating the Jan. 6 U.S. Capitol insurrection requested an interview and documents from Republican Rep. Scott Perry of Pennsylvania on Monday, marking the first time the committee publicly sought to sit down with a sitting member of Congress."
'Dr. Mehmet Oz Holds 10-Point Lead Among Republicans Seeking Pennsylvania Senate Seat': Newsweek reports that "Dr. Mehmet Oz, host of the daytime talk program The Dr. Oz Show, currently leads all other Republican candidates who have announced a run for an open Senate seat in Pennsylvania, according to a poll released on Monday."
'Malcolm Kenyatta's internal poll shows a path for his Senate run — if he can get his message out': The Philadelphia Inquirer reports that "his campaign released an internal poll Monday showing Kenyatta polling second in a contest with four candidates, trailing Lt. Gov John Fetterman by 24 points among 600 likely Democratic primary voters. But Kenyatta does markedly better — tying Fetterman — when voters are given more biographical information on the candidates, including criticisms likely to be lobbed at them during the race."
'New Castle Mayor Chris Frye Enters GOP Primary For PA Lieutenant Governor': KDKA reports that "a local mayor is going to make a run for lieutenant governor. Republican Chris Frye became the first Black mayor of New Castle in 2019 and the youngest mayor in the city's history. He says he wants to bring resources and opportunity to every community in Pennsylvania."
'Here are the candidates to replace Gov. Tom Wolf as Pa. governor': The Philadelphia Inquirer lists the candidates running for Governor in Pennsylvania in 2022. 
'Here are the candidates to replace Pat Toomey in the U.S. Senate': The Philadelphia Inquirer lists the candidates running for U.S. Senate in Pennsylvania in 2022. 
'Pennsylvania prepares to roll out ban on surprise medical billing': WHYY reports that "a new federal law intended to ban surprise medical billing is set to take effect in the beginning of January. In Pennsylvania, it'll be overseen by the state Insurance Department — and Gov. Tom Wolf says officials are getting ready to roll out the changes."
'Kim Ward shares reports of covid-fueled burden on hospitals, but opposes vaccine mandates': The Pittsburgh Tribune-Review reports that "Senate Majority Leader Kim Ward, R-Hempfield, addressed reports from health system officials about the "dire situation" hospitals across the state are facing as they are being overburdened by a heavy volume of covid patients."
'Lancaster County Rep. Hickernell won't seek reelection in 2022': LNP | LancasterOnline reports that "ten-term state Rep. Dave Hickernell, whose district stretches from Columbia Borough north to include parts of Dauphin County, announced Monday that he will not seek an 11th term next November. A Republican, he becomes the first legislator from the county to say he will forgo the 2022 election."
'Once an undocumented immigrant, Gisele Fetterman creates identity with 'heart of service'': USA Today reports that "Gisele Fetterman began life in the United States as an undocumented resident. Those hard 15 years as a child set the stage for love and understanding."
'MAP: How poverty rates have changed in every Pennsylvania school district': The Allentown Morning Call reports that "the U.S. Census Bureau released updated estimates of poverty for every school district in the nation recently. The estimates are for the 2020 calendar year. The map below shows each of Pennsylvania's 500 school districts, comparing 2020 poverty rates with 2016."
'Investigation into Schuylkill County Commissioner accused of sexually harassing several women to begin in early January': WFMZ reports that "in early January, Pennsylvania lawmakers will begin an investigation into Schuylkill County Commissioner George Halcovage, who's accused of sexually harassing several women."
'Gockley, former Lancaster County emergency services official, seeks appointment as commissioner': LNP | LancasterOnline reports that "Lancaster County's former emergency management coordinator said he's seeking to fill the unexpired term of Lancaster County Commissioner Craig Lehman, who unexpectedly announced his resignation Friday after nearly 14 years in office. Randy Gockley, 65, said Monday he notified the county's president judge of his interest in the seat."
'Sierra Club wants to join local civic group's fight to revoke state approval of 40-year expansion of Keystone Sanitary Landfill': The Scranton Times-Tribune reports that "the Sierra Club environmental organization wants to join a local civic group's fight against the state's approval of a massive 40-year expansion of Keystone Sanitary Landfill."
'Mayor-elect Ed Gainey discloses positive preliminary COVID test, reports no symptoms': WESA reports that "Pittsburgh Mayor-elect Ed Gainey announced Monday that a rapid COVID test he took earlier in the day had come back positive, just hours before he announced the formation of new "transition teams" to guide his administration. He said he was experiencing no symptoms."
'Pittsburgh Mayor-elect Ed Gainey announces transition team goals, members': WESA reports that "Mayor-elect Ed Gainey unveiled the goals and personnel for his administration's transition team on Monday afternoon."
'Here's how much money Pennsylvania counties would see from the $26B opioid settlement': WITF reports that "Pennsylvania counties are expected by Jan. 2 to decide whether to join a $26 billion settlement with four companies that distributed or made some of the prescription drugs that fueled the deadly opioid crisis."
'Pennsylvania politicos react to Joe Biden's Build Back Better setback': City & State PA reports on how Pennsylvania politicians responded "after Sen. Joe Manchin of West Virginia renounced his support for the key piece of Biden's domestic agenda."
'Partisan fight simmers over crucial Pennsylvania state House redistricting plan': Fox News reports that "Republicans call proposed map an 'extreme partisan gerrymander,' Dems say it simply undoes pro-GOP gerrymandering."
'Gym urges more oversight after PPA tries to take back $11M payment to Philly schools': WHYY reports that "as the Philadelphia Parking Authority tries to take back more than $11 million it says it overpaid to the city's school district, Councilmember Helen Gym is seizing on the authority's mistake to call for tighter oversight."
'Inside the Ridiculously Vicious and Increasingly Nasty Local Elections in Bucks County': The Philadelphia Magazine reports that "from satanic rituals to mudslinging school-board campaigns to an anonymous gossip column straight out of Bridgerton, what the heated politics in Philly's most purple collar county say about the state of, well, everything."
'Philadelphia tries to reconcile its fossil fuel business with zero carbon goal': KYW Newsradio reports that "Philadelphia's goal of becoming carbon neutral by 2050 faces many challenges, but perhaps none more daunting than what to do with the fossil fuel business it owns."
'Chester County officials activate Clean Energy Financing program': The Daily Local News reports that "the Chester County Commissioners approved a resolution to activate the county's participation in a program that will allow commercial building owners to borrow money for clean energy upgrades to their properties and pay the money back through an assessment on their property tax bill."
'DelVal Dems Tout Infrastructure Spending, Dismiss Impact on Inflation': The Delaware Valley Journal reports that "Delaware Valley U.S. Reps. Chrissy Houlahan (D-Chester) and Madeleine Dean (D-Montgomery) are celebrating the billions of federal dollars the new bipartisan infrastructure bill will bring to Pennsylvania. And they reject the argument that trillions in new federal spending will add to the nation's rising inflation problems."
'Councilwoman Strassburger puts plastic bag ban on hold': The Pittsburgh Post-Gazette reports that "an effort to ban plastic bag use in Pittsburgh will be put on hold until next year."
'City Council delays vote on legislation to reduce traffic stops': The Pittsburgh Post-Gazette reports that "Pittsburgh City Council has delayed a vote on legislation to reduce traffic stops for secondary violations, a bill that advocates say is a positive step toward police reform but critics worry will introduce safety consequences."
'Peduto's chief of staff to become Duquesne president's staff chief': The Pittsburgh Post-Gazette reports that "Dan Gilman, chief of staff to Pittsburgh Mayor Bill Peduto, will join Duquesne University as a senior adviser to the president in January, at the end of Mr. Peduto's term in office."
'City of Pittsburgh vaccine mandate enforcement on hold for police officers, firefighters': WTAE reports that "the city of Pittsburgh's COVID-19 vaccine mandate enforcement will be on hold this week for police officers and firefighters, Mayor Bill Peduto's Chief of Staff Dan Gilman confirmed."
'Westmoreland County signs on to $26B settlement in opioid lawsuit': The Pittsburgh Tribune-Review reports that "Westmoreland County on Monday signed up to be part of a proposed $26 billion national settlement with three major drugmakers to end a lawsuit over the ongoing opioid epidemic."
'Advocates for preschool education urge passage of Build Back Better plan': The Scranton Times-Tribune reports that "Scranton Mayor Paige Gebhardt Cognetti and Lackawanna County District Attorney Mark Powell and others joined officials with Fight Crime: Invest in Kids, a statewide consortium of law enforcement officials, to stress the important role pre-k education plays in helping to shape children's lives."
'With sale nearly complete, here's a look at what's next for new Lancaster County prison plan': LNP | LancasterOnline reports that "Lancaster County's push to build a new prison cleared a key hurdle last week when Lancaster Township approved new land use rules that will allow the facility to be built on the parcel county officials say is the best fit."
'Erie County Council approves 3% pay raise for non-union county employees, top appointments': The Erie Times-News reports that "Erie County Council has approved a 3% pay raise for both non-union county employees and a number of appointed county positions come 2022."
'Erie County Executive Kathy Dahlkemper provides five year status update on a 25 year plan for the region': WJET reports that "Erie County Executive Kathy Dahlkemper provided a five year status update on a 25 year plan for the region."
'Luzerne County drug overdose deaths rising': The Wilkes-Barre Times Leader reports that "Luzerne County is on pace to exceed last year's drug overdose deaths, new figures show."
'Rep. Houlahan tours TCHS Pickering campus in Phoenixville': The Daily Local News reports that "the Technical College High School (TCHS) Pickering Campus recently hosted U.S. Rep. Chrissy Houlahan, D-6th Dist., on a trou of its campus to learn about its career readiness program and meet with TCHS administrators, instructors and students."
Opinion  
Kathy Barnette: Philly's Crisis of Crime and What Should Be Done
Jon Geeting: Un-Gerrymandering PA? 
Gary Blumenthal: The Wolf Administration and the legislature must stop the collapse of community services for people with disabilities
Paul Muschick: How Allentown's new mayor and police chief plan to improve relations after series of brutality settlements
John L. Micek: As COVID-19 cases climb, Wolf calls on feds for health care support | Monday Morning Coffee 
Post-Gazette Editorial Board: Limiting Pittsburgh traffic stops will make the city safer
Jesus Salas: Saving the U.S. Postal Service is not as simple as some lawmakers think 
Melissa Ostroff: PGW's Gas Leak Failure 
Oliver Hicks: We are experiencing a public health crisis, and it's not COVID-19 
Alexa L. Gervasi: Silly logic at the township level stops home bakers from making extra cash