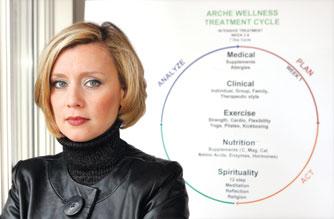 New Kensington Democrat Erin McClelland has formed a campaign committee to challenge freshman Rep. Keith Rothfus (R-Allegheny).
The Pittsburgh Tribune-Review reported her FEC filing.
McClelland, 38, lives in New Kensington. She is Executive Director at Arche Wellness, an addiction rehabilitation center centered around alternative medicine.
Rothfus beat Rep. Mark Critz (D-Cambria) by 3 points in the GOP-leaning district last year. Critz has said he is open to another run at the seat.
As Keystone Politics writer and former Critz campaign staffer Jake Sternberger notes, team Rothfus will have an interesting task when it comes to opposition research:
McClelland is the Executive Director of Arche Wellness. According to their website, Arche uses "integrative medicine [that] involves a combination of conventional and alternative medicine."

Arche Wellness purports to address aspects of health that traditional doctors overlook. For example, when treating depression, Arche Wellness asserts that doctors should not be so quick to prescribe depression medication, but instead examine the patient for vitamin deficiencies, malabsorption, and gastrointestinal problems.

That's right, Arche offers treatment of the GI problems that cause depression.

McClelland's personal page on the website lists her approach to addiction recovery as guided by her experience as a "former ballerina, a certified personal trainer and a certified lifestyle and weight management consultant."