By Keegan Gibson, Managing Editor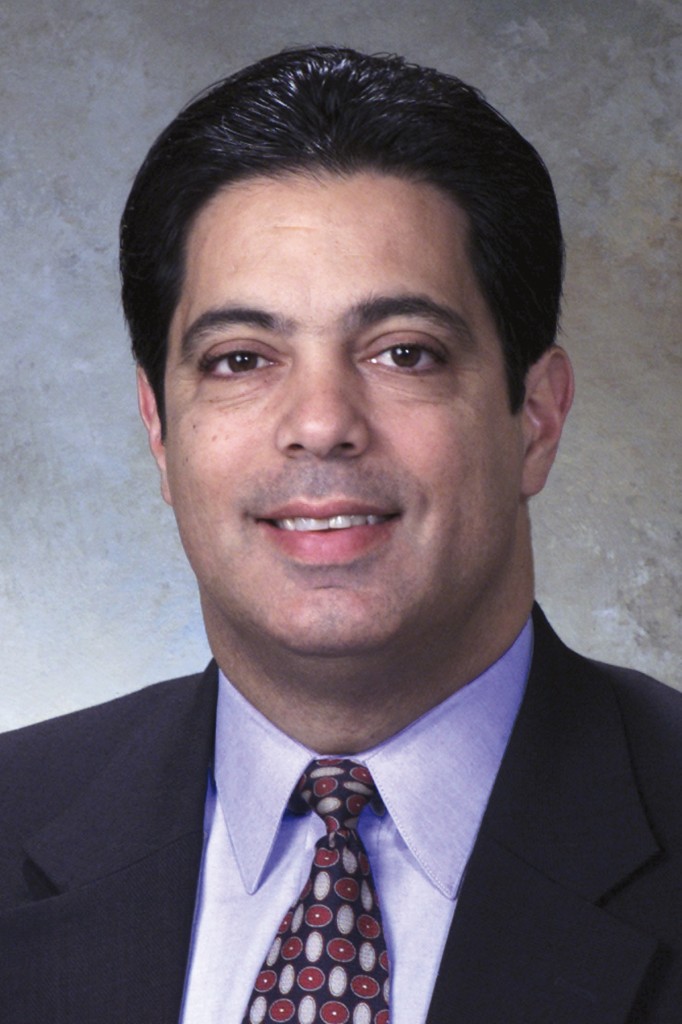 Can Republicans convince a federal judge to toss out district lines from 2001 in favor of a redistricting plan that doesn't yet exist?
No way, argued Senate Minority Leader Jay Costa and House Minority Leader Frank Dermody in a conference call Sunday afternoon. They said they were filing in federal court to "intervene" in federal litigation by Republicans to force the institution of an as-yet-undrawn redistricting plan.
The preliminary 2011 map, "doesn't exist any more," Costa said. "If 2011's map does not exist, and Senate and House Republicans get their way, the 2001 maps won't exist, we're in a situation where we have no maps to move forward with. We think that's an inappropriate result, particularly when the Court said to use the 2001 lines."
It's the latest chapter in the tug of war that ensued when the Pa. Supreme Court remanded the preliminary map of state House and Senate districts back to the Legislative Reapportionment Commission. In its decision and ruling, the Court directed candidates to use 2001 lines for the 2012 election. Justice Max Baer, a Democrat, told Capitolwire that he thought developing a new map in time for 2012 was impossible.
Thus the outcome of the redistricting process – and the subsequent outcome of the 2012 elections – hinges on the outcome of a federal court case whose scope has yet to be determined.
Population changes
Republicans say the 2001 lines won't cut it. GOP leaders filed suit last week to block the use of maps from 2001 on the grounds sharp population changes since those districts were drawn would leave districts unfairly – and unconstitutionally – unbalanced.
Their objections are similar to those of Latino groups, who argue that lines based on 2000 census data fail to afford them sufficient representation.
But keeping an out-of-date product for 2 years is better than settling for an unconstitutional product for 10 years, argued Senate Caucus attorney Cliff Levine.
"Everybody knows that in 2010 [or 2008, or 2006], when we had the last election, there was population deviation. Over time, there's always going to be deviation."
Dermody agreed.
"There's been population deviation now for 9 years and 11 months or something," he said. "The day after the new plan is adopted, somebody moves, the population changes. We've been living that way now. The court's saying get it right."
The election calendar
As Republican staffers hustle to prepare a new map, Costa and Dermody lambasted the idea of trying to institute new lines in time for April 24 or 2012 in general.
They highlighted a footnote (number 40) in the Court's ruling which states its demand for an additional review period in the LRC process:
"We note that once the LRC approves a new preliminary plan, the Constitution affords persons aggrieved by the new plan a right to object, before the plan is finally approved by the LRC, and to a subsequent right to appeal to this Court," it read.
If the Court interprets that review period to be the same in the second instance as the first, it will be a minimum of 60 days – plus whatever time it takes the Court to render its actual verdict.
Republicans are advocating a plan to push back the primary to give the LRC time to develop a new map. If such a delay is necessary, Senate Majority Leader Dominic Pileggi suggested Pa's typical date for non-presidential year primaries, the third Tuesday (in 2012, May 15).
Practically speaking, Republicans would face few obstacles if they seek to change the date of Pa's elections; they could change the election code with simple majorities in both chambers.
An LRC memo issued on Friday afternoon instructs all four legislative caucuses to present new maps on February 15 and prepare for a final vote on February 22. That means the first day the Court would look at the new map would be April 24. If, as Democrats argue, the petition period could not begin until after the Court rules, the soonest that the primary could be held would be July 25.
And that's if the Court approves the new preliminary map – no safe assumption.
"It's as if the primary is essentially scheduled tomorrow because the election process really requires about 90 days," Levine said. "A candidate has to run, they have to get petitions, they have to get signatures, they have to file, there's a right to challenge. There's a whole due process in place."