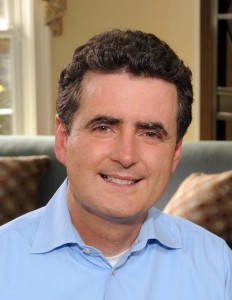 The 2014 cycle is just a few weeks old, but a significant Democratic super PAC has already named Rep. Mike Fitzpatrick (R-Bucks) to its list of targets.
The House Majority PAC, which works to complement the efforts of the Democratic Congressional Campaign Committee, chose Fitzpatrick as one of ten. He's the only member from Pa.
"In 2012, House Majority PAC built a strong record of success and in 2013 we are ready to hit the ground running to hold these Republicans accountable and communicate with swing voters about their extreme records and backwards priorities," said Alixandria Lapp, Executive Director of House Majority PAC.
The group is the unofficial super PAC of House Democratic candidates, and their targeting almost universally overlapped in 2012. That means they worked – without direct coordination – to boost the same candidates.
The PAC spent $36 million in 2012, including over a half a million to boost Rep. Mark Critz (D-Cambria) in PA-12.
Fitzpatrick was elected in 2004, defeated in 2006, and elected again in 2010. The most highly-targeted Republican incumbent in Pa. in 2012, he easily fended off challenger Kathy Boockvar.
"No amount of hyperbole from Nancy Pelosi's henchmen will distort Congressman Fitzpatrick's independent record of fighting for his constituents," said National Republican Congressional Committee spokesman Nat Sillin.
The Congressman defeated Boockvar, an attorney, convincingly: 56.6 percent to 43.4 percent.
Even given his strong performance, his district in the swingy Philadelphia suburbs may be Dems' best option for a Pa. pickup in 2014 – albeit a tough, uphill battle.
Interestingly, freshman Rep. Keith Rothfus is absent from the admittedly preliminary list of targets, despite that fact that his 3.4 point win was the narrowest in any Pa. congressional race in 2012.
(2 of the 10 names on the House Majority PAC list are Republican freshmen, so it's not for lack of a voting record that he was omitted).
Though the 12th district had sent a Democrat to Congress for decades, Rothfus represents constituents who went for Mitt Romney, John McCain and George W. Bush – in each case by at least 9 points.
Conversely, Fitzpatrick's 8th district went for Obama by 7.5 points in 2008, Kerry by 1 point in 2004, but flipped to Romney in 2012. The Republican narrowly carried the 8th district 49.4 percent to 49.3 for Obama, according to the website DailyKos.
Another factor counting against Democrats in PA-8: Fitzpatrick's pledge. He pledged to serve at most through 2016, meaning 2014 will be his final congressional campaign. The major talent on the Democratic bench in the 8th knows they'd stand a better chance in 2016 when the seat is open and presidential year turnout is likely to boost their party.
Note: numbers above refer to vote totals for the current configuration of the congressional districts, post-redistricting.