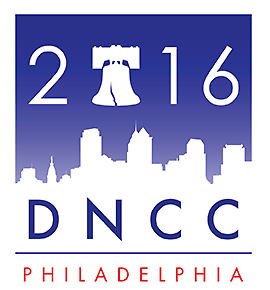 The Democratic National Convention Committee (DNCC) has now moved over 50 personnel to full time status at the Wells Fargo Center in Philadelphia in preparation for the Convention.
There is a lot of work that needs to be done to ready the site for the convention. Seats need to be removed, press areas created, and a stage must be built among other things. Some of the changes will be lasting improvements made to the Wells Fargo Center.
Construction is being done by the local firm Perryman Building while the main production aspects are being handled by a Washington D.C. firm, Hargrove. The DNCC points out the former is a minority owned business while the latter is owned by women.
The CEO of Perryman, Angelo Perryman, said that he is, "proud to be a part of this historic event."
Previously, work focused on the area around the Wells Fargo Center such as getting pavilions ready to house the press, public, and protesters. Now, work will focus on the actual interior of the center ensure everything fits the image the DNCC wishes to project.
Workers only have 33 more days to ready the Wells Fargo Center for the convention which will start on July 25th and end on the 28th.