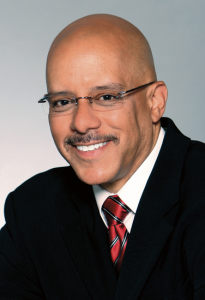 After multiple attempts by Democrats to force a vote on Medicaid it looks like Republicans may come around, at least in the Senate.
A spokesman for Senate Majority Leader Dominic Pileggi (R-Delaware) told the press last Thursday that along with the budget legislation which must be passed before the end of the current session, a Welfare Code bill must be passed as well. Pileggi expects a provision for Medicaid expansion to be included in that bill.
The inclusion is a friendly gesture across the aisle, given the fact that the Republican majority could easily block a vote if it choose to do so.
The amendment to account for the influx of federal funds, that Medicaid expansion would provide, is sponsored by Senator Vincent Hughes (D-Phila), who has been persistent is his push for the program's implementation.
This new move seems contrary to the stance of House Republicans. Last Friday Republican house leaders made their displeasure with the Senate known.
A memo from House Health Committee Chairman Matthew Baker (R-Tioga) circulated amongst GOP house members citing concerns about the programs cost. House majority leader Mike Turzai (R-Allegheny) echoed Baker saying he has no intention of passing legislation that includes expansion.
"[Pennsylvania] is already struggling with an $8 billion program, which expanded greatly under the Rendell administration," said Turzai.
These actions mirrored House GOP positions on Thursday, when the House Health Committee, held a hearing on Medicaid expansion.
Republican lawmakers and conservative think tanks argued to the committee that Medicaid eligibility would actually not help those who sign up for it. They also conveyed their belief that the federal government will not be able to make good on its promise to provide full funding to the program for the first three years.
Democrats stated they felt that the hearing was a joke.
"You seriously can't make this stuff up. Every testifier is an elected official or from a conservative think tank," tweeted Rep. Mike Schlossburg (D-Lehigh).
As the vote nears though, the Corbett administration continues to be cryptic about the possibility of expansion.
"We're committed to continuing discussions … and hope that HHS will keep an open mind to innovation and flexibility so that we can build a program that works for our residents," Corbett spokeswoman Christine Cronkright, said to members of the press on Thursday.
But the Corbett Administration have made some of their demands about the program's acceptance clear. The Governor is seeking concessions about co-pays for recipients who are higher in income and availability of job-training.
Department of Health and Human Services official Paul Dioguardi made clear their side of the negotiating table saying, "…older adults not yet eligible for Medicare, and young people, and hospitals will see uncompensated care increase."
Republican legislators up until now have said that they will leave the decision to expand Medicaid up to Governor Corbett.