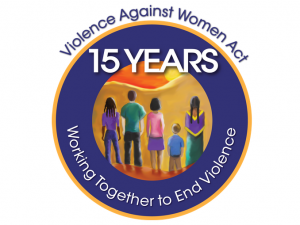 PA's Democratic candidates for the U.S. House accused Republican incumbents of waging war on women after the GOP-led House approved a version of the Violence Against Women Act (VAWA) that removed certain provisions from the Senate's version of the law.
All but two PA Republicans voted along party lines on the legislation.
Originally passed in 1994, the act has received bipartisan support throughout its history, and has been reauthorized twice since. Although Democrats and Republicans support reauthorization, recent debate erupted over the scope of the law's protections.
In April, the Democrat-controlled Senate approved their version of the act that included the protection of Native Americans, undocumented immigrants and lesbian, gay and transsexual individuals as well as those already included under the law in the case of domestic abuse.
Upon receiving the Senate's version, members of the House rejected its reauthorization 222-205, and proposed their own.
Critics of this version say the language in it doesn't provide protection for LGBT victims of domestic abuse.
In light of the criticisms by Democrats, Republicans have emphasized their support of the act, saying they have actively worked to reauthorize the bill, and their approval of the House version indicates this.
For many Democrats on the campaign trail, the House version presents another opportunity to attack Republican incumbents for being weak on women's rights.
In the race for PA-6, Democratic nominee Manan Trivedi said incumbent Rep. Jim Gerlach's  (R-Chester) vote has shown that he doesn't support victims of domestic violence.
"Women's issues continue to be used as a political football for Jim Gerlach and this Republican Congress," said Trivedi.
"If there were ever a time to stand up against your party and do the right thing, it should be to protect these women during the most traumatic experience of their lives."
Gerlach shrugged off Trivedi's  accusations, saying that both plans dedicated $660 million toward fighting domestic violence in the country.
"The only war being waged is a political war made up by desperate Democrat candidates who simply take talking points from the Democratic Campaign Committee, slap them on their own press release, and send them out," Gerlach said.
Similarly, in the race for PA-18, Democratic nominee Larry Maggi accused incumbent Rep. Tim Murphy (R-Allegheny)of caving in to "partisan politics" by voting against the reauthorization of the Senate's bill.
Susan Mosychuk, Murphy's chief of staff, said in an email that Maggi's campaign "got their facts wrong" during their attacks by failing to see the rationale behind the changes made in the House's version of the act.
"This bill tightens confidentiality protections and combats fraud by undocumented immigrants," Mosychuk said. "Tim has dedicated his life to helping families in crisis, victims of violence, and abused children."
Rep. Joe Pitts' challenger, Aryanna Strader, similarly criticized the Chester County Republican.
Democratic Super PACs, which have largely fallen behind their Republican counterparts in terms of fundraising, have begun using the reauthorization debate as a rallying cry for key bundlers.
Credo Super PAC, a political action group based in San Francisco, denounced Rep. Mike Fitzpatrick (R-Bucks) through their "Women Against Fitzpatrick" Committee, calling Fitzpatrick "a leader in the Republican war on women."
Mike Eagle, district director for Credo's "Take Down Fitzpatrick" Campaign, said in an email that Fitzpatrick and the Tea Party have threatened to remove a law that has helped victims of domestic abuse for over a decade.
"They've taken a law that, for over a decade, has helped protect vulnerable women and children, and turned it into a weapon in their war on women by removing domestic abuse protections for millions of women across the country," Eagle said.
Faith Bender, Fitzpatrick's campaign spokesperson, said in an email that Fitzpatrick's vote to reauthorize the act shows his support for women.
"Voting yes on the Violence Against Women Act sent a clear signal that protecting women is a priority, and affirms his belief that both the House and Senate must move quickly to reconcile differences in language to ensure the critical programs in VAWA are funded," Bender said.
Although voting on the issue mainly followed party lines, Rep. Patrick Meehan (R-Delaware) and Rep. Todd Platts (R-York) joined 23 other Republicans nationally to vote down the issue. Meehan said his point of contention with the House's proposal resided in its inability to address domestic violence on college campuses.
The Senate proposal required that colleges issue reports on incidents of date rape, domestic violence and stalking, and then put policy in place to prevent these crimes. The House removed these provisions from their final proposal.
Meehan said his time in law enforcement exposed him to the issue of violence against women on college campuses, influencing his vote.
"From my years as a district attorney who prosecuted abusers, I know firsthand how important it is to reauthorize the Violence Against Women Act," Meehan said. "But this bill missed a critical opportunity to strengthen protections for women on campus."
Platt's campaign didn't release a statement offering rationalization behind the representative's vote, but it is consistent with his moderate voting record on LGBT issues.