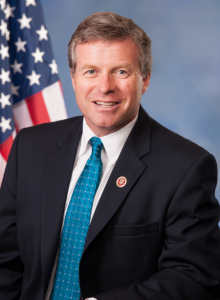 Former Congressman Charlie Dent is reportedly joining the international law firm DLA Piper in their government affairs division.
According to the Inquirer Dent will work out of the firms Philadelphia and Washington offices.  
DLA Piper's client list includes Comcast, the AARP, Coca-Cola, the PGA Tour and the defense contractor Raytheon.  
While Dent is banned from lobbying for one year after leaving office, his insights and connections can help the firm navigate Congress and the bureaucracy.  Dent did not rule out becoming a lobbyist in the future during his interview with the paper.
"When the time comes I'm going to evaluate that, but I'm not against the idea of advocating for issues and clients that I believe in. I expect to use my expertise and experience in a way that will be helpful to people who have a difficult time figuring out how our government works," Dent told the Inquirer.  
Since leaving Congress, Dent has also joined CNN as a contributor.