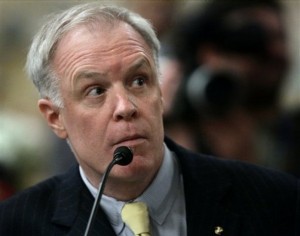 The saga of Bill DeWeese was one of the biggest recent stories in PA politics.
The former Speaker of the House, though, is not ready to let it go.
DeWeese is appealing to Dauphin County Court to allow for seventeen additional witnesses to testify that he did not have staffers conduct election work on state time.
The former legislator was convicted of those charges and was sentenced to prison. He was paroled after twenty-two and a half months.
He is also contending his defense lawyer didn't do an adequate job representing him in Court.
DeWeese represented the 50th district in the House from 1976 until his sentencing in 2012. He was Speaker of the House from 1993 to 1994 and House Minority Leader from 1990 to 1992 and again from 1995 to 2008.