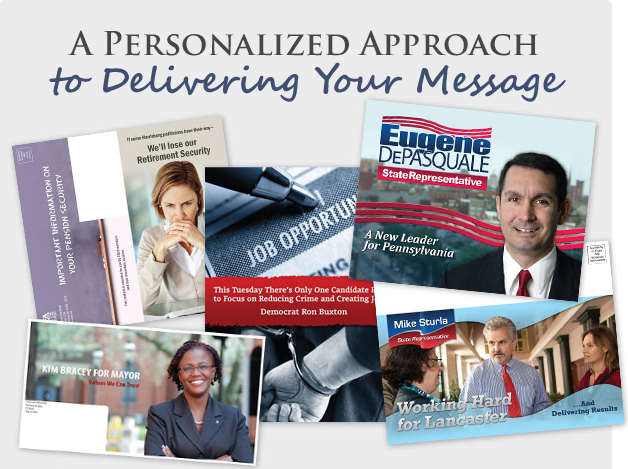 By Keegan Gibson, Managing Editor
State Rep. Eugene DePasquale has earned the reputation of a reformer, but Capitolwire's Pete DeCoursey reports today that some of his consultants have not.
DeWeese was convicted Monday of five of six charges against him in a sweeping corruption case.
After he gave testimony against former House Speaker Bill DeWeese that prosecutors hailed and the defense tried furiously to discredit, Kevin Sidella went back to his WS Group to raise money for Democrats.

His clients include one of the party's rising stars and statewide candidates, state Rep. Eugene DePasquale, D-York and some of its biggest PACs and campaign organizations.
The WS Group does fundraising, direct mail and polling for clients, as well as campaign strategy in general. Several of its principals and staff, like DePasquale, hail from York, Pa.
Because of personal experiences, DePasquale says he believes in second chances.
DePasquale says it is simple: Sidella and his partner, John Jones, who has a similar issue, are "certainly in the private sector now. I have had them as my consultants for years. My dad spent 8-and-a-half years in federal prison for drug addiction" which drove Alfred DePasquale to sell drugs.

"If someone committed a wrong in the past, and I have seen it firsthand with my dad, they deserve a second chance. My dad opened my eyes to something, that after people pay a price to society, they deserve a second chance."
And it's not just Sidella.
Sidella's partner and fellow former House Democratic staffer John Jones, will shortly have a similar witness pedigree. Former state Rep. and state Revenue Secretary Steve Stetler, DePasquale's predecessor, faces a trial on misusing taxpayer-paid staff for political purposes.
Read the full story here (paywall).
DePasquale lost the headline lottery, because a boatload of Democratic organizations and candidates employ or have employed the WS Group. From the firm's client list online:
Pennsylvania State Education Association
Pennsylvania House Democratic Campaign Committee
Pennsylvania Young Democrats PAC
State Senator Mike Stack (Philadelphia)
State Representative Ron Buxton (House Leadership – Dauphin Co.)
State Representative Eugene DePasquale (York Co.)
State Representative Marc Gergely (Allegheny Co.)
State Representative Babette Josephs (Philadelphia) – 2010
State Representative Jennifer Mann (House Leadership – Allentown)
State Representative Joe Markosek (Transportation Chairman – Allegheny Co.)
State Representative Mike McGeehan (Philadelphia)
State Representative Mike Sturla (House Leadership – Lancaster)
State Representative Dan Surra (Elk County) – 2008 cycle
Democratic State Senate Campaign Committee – 2008 cycle
Judge Jimmy Lynn (Commonwealth Court)
Bompiani for State Senate (Westmoreland Co.)
2009 Chester County Democratic Slate
Mayor Kim Bracey (York)
County Commissioner Doug Hoke (York Co.)
County Commissioner George Hartwick (Dauphin County)
County Commissioners Pam Snyder & David Coder (Greene County)
Moving West York Forward PAC (York Co.)