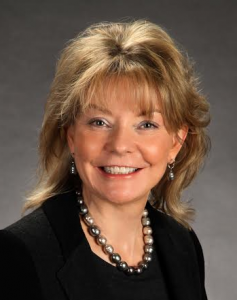 Seeking a spot on the PA Supreme Court, Superior Court Judge Christine Donohue is turning to the State Democratic Committee.
In a letter to Committee members, Donohue recounted her numerous qualifications and specifically listed four reasons she's worthy of their backing.
"My unwavering commitment to integrity in the legal and judicial professions; my dedicated service and hard work as a judge on the Superior Court of Pennsylvania since 2008; the perspectives I gained as a successful practicing lawyer for 27 years; and my proven success as a statewide Democratic candidate," stated Donohue.
Citing the recent scandals plaguing the state courts, Donohue said "I have been privileged during my career as a lawyer and a judge to serve on every board and tribunal that enforces lawyer and judicial ethics in the Commonwealth of Pennsylvania."
Donohue discussed her success as a statewide Democratic candidate in 2007, mentioning that she garnered 25% of the vote in the primary while amassing the largest amount of votes out of any Democrat in the general election.
Donohue is projected to formally announce her candidacy sometime in January.