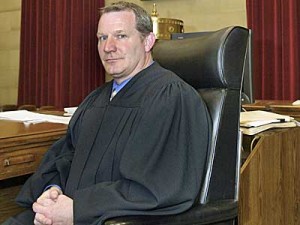 Administrative Judge of Pennsylvania's First Judicial District Court of Common Pleas Kevin Dougherty, who is also a Democratic Candidate for Supreme Court, has announced his hope to expand the Veterans' Treatment Court if elected.
The Veterans' Treatment Court is currently presided over by former military veteran Judge Patrick Dugan and is only available to those in the Philadelphia region.
"If I am fortunate enough to be elected to the Pennsylvania Supreme Court, I will work to make treatment courts available to every veteran in need in our Commonwealth," said Judge Dougherty.
"These men and women are deserving of the courts' help in turning their lives around and the Treatment Court has proven to be a lifeline for many vets. We must take care of those who have served us, especially those who have fallen on hard times."
Before becoming Administrative Judge, Dougherty served as a Judge on the Court of Common Pleas, and was an Administrative Judge on the Philadelphia Family Court for nearly a decade.