Endorsement Mania!
By Keegan Gibson, Managing Editor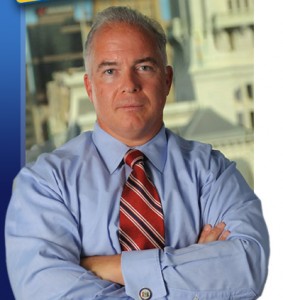 As candidates from both parties prepare for state committee endorsement meetings (Democrats on January 14, Republicans on the 28th), the endorsement roll outs have begun. Here's a look at who's supporting who this week, from the candidates' press releases:
Dan McCaffery, Dem, Attorney General
He held a campaign kickoff event today in Philly featuring a number of local politicos.
U.S. Congressman Robert A. Brady, attorney Tom Klein of the law firm of Klein & Specter, IBEW Local 98 Business Manager John J. Dougherty, Colonel Harris Brooks (U.S. Air Force, Ret.), Reverend Terrence Griffith, 1st Vice President of the Black Clergy of Philadelphia and Vicinity, and Bucks County Commissioner Diane Marseglia.  Other dignitaries scheduled to attend the event include Fraternal Order of Police Lodge # 5 President John McNesby, Fire Fighters Local Union 22 President Bill Gault, City Controller Alan Butkovitz, former City Controller Jonathan Saidel, Councilman Bobby Henon, Montgomery County Commissioner Leslie Richards, Unite Here Business Manager Lynne Fox, President-Elect of the Pennsylvania Trial Lawyers Association Philadelphia Trial Lawyers Association Tom Duffy, and Register of Wills Ron Donatucci, among others.
Correction, per the Pennsylvania Association for Justice (formerly the Pa. Trial Lawyers Association):
"Tom Duffy [is not] the "President-Elect of the Pennsylvania Trial Lawyers Association." Please note that Mr. Duffy is the incoming president of the Philadelphia Trial Lawyers Association, not the Pennsylvania Association for Justice (PAJ). (PAJ was formerly known as the 'Pennsylvania Trial Lawyers Association'.)
"PAJ is a non-partisan organization and does not endorse any candidate for elected office."
Pat Murphy, Dem, Attorney General
U.S. Rep. Allyson Schwartz (D-Montco)
"Patrick Murphy is a proven leader. He has fought to ensure women get equal pay at work. He has been a champion for children who need access to a doctor. He has cracked down on shady financial institutions that rob our seniors. Patrick will always stand up for working families and the values we all hold dear. His record makes that very clear. That's what Pennsylvania needs in its next Attorney General," Schwartz said.
Tom Smith, GOP, U.S. Senate
Smith rolled out four county commissioners, including two from his neck of the woods in Shelocta.
Lebanon County Commissioner William Ames
Armstrong County Commissioner David Battaglia,
Indiana County Commissioner Rodney Ruddock,
Snyder County Commissioner Joseph Kantz
"As someone who built a business from scratch, Tom Smith knows that the best way to create jobs is to cut over-reaching government regulations and allow business owners to hire more employees and grow our economy from the ground up," said Commissioner Kantz.  "I enthusiastically offer my support to his campaign."
"Tom Smith is a lifelong conservative who gives our Republican Party the best chance to defeat Bob Casey in November," said Commissioner Ames.  "I look forward to working closely with Tom and his campaign in the months ahead."
Steve Welch, GOP, U.S. Senate
He unveiled an updated list of staff and supporters along with his $1mil COH announcement. Here's the whole team.
Finance Team:
Western PA Finance Co-Chair: Jeff Kendall – Hosted successful fundraisers for Senator Toomey and the Keith Rothfus for Congress Campaign's
Eastern PA Finance Co-Chair: Wayne Woodman – Hosted successful fundraisers for Senator Toomey and Congressman Charlie Dent
Rob Bickhart – Finance Director, Senator Santorum's 2006 Finance Director, Former RNC Finance Director
Amy Petraglia & Carey Dunn – Western PA Finance Team, served in the same role for Governor Corbett & Senator Toomey's Campaign's
Kristin Corrigan – Southeast Fundraising Consultant, served in the same role for Governor Corbett's Campaign
Political Team:
Chairman Ethan Demme – Lancaster County
Chairman Wayne Woodman – Lehigh County
Philadelphia City Commissioner – Al Schmidt
Lehigh County Commissioner – Lisa Scheller
Jon Lerner – General Consultant, served as Senator Toomey's General Consultant
John Bradenber – Media Consultant, served as Governor Corbett's General Consultant and Media Consultant
Brain Nutt – Political Advisor, Governor Corbett's Campaign Manager
Peter Towey – Campaign Manager, Senator Toomey's Political Director
Jack Posobiec – Field Director, Deputy Campaign Manager for Steve Johnson's Lt. Governor's Campaign
Grassroots Advisory Board:
Rich Davis, Chester County Sheepdogs
Karl Bucus, PA Watercooler
Sean Carpenter, Pennsylvania Conservative Council
Barry Papiernik, Host of Live and Local, WFYL, Montgomery County
Lisa Mossie, Co-Host of Live and Local, WFYL Montgomery County
Scheller commented: "One of the most glaring problems is the lack of entrepreneurs and small business owners in Washington. At the same time there is a surplus of career politicians like Bob Casey.  As an entrepreneur Steve has seen how difficult the policies of the Obama-Casey agenda have made it for business to get off the ground.  As a small business owner and an elected official I believe Steve is exactly the type of person we need in Washington.  I believe he gives the Republican Party the best chance to defeat Bob Casey and will be a strong ally for Senator Toomey."