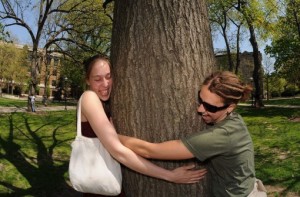 Rep. Mike Fitzpatrick has received both praise and scorn on his environmental record, causing a split among endorsements for both Fitzpatrick and his Democratic challenger Kathy Boockvar.
The Republican Rep. from Bucks County won the backing of The National Wildlife Federation and ConservAmerica thus far, each lauding Fitzpatrick's work on the Endangered Species Act as their main reason for the endorsement. The National Wildlife Federation cited Fitzpatrick's "willingness to break ranks" on certain issues as a key reason for their endorsement.
"This endorsement reflects our fundamental belief that protection of our natural heritage and the effort to ensure a safer and cleaner environment for this and future generations should not be partisan issues. They are deeply held mainstream values for which there need to be pro-conservation voices in both parties," said Susan Brown, NWF Action Fund Executive Director.
ConservAmerica, a group that cites the Republican legacy of Teddy Roosevelt, also cited Fitzpatrick's bipartisanship on energy and conservation.
"Congressman Fitzpatrick is an independent thinker who puts problem solving ahead of partisanship. During his time in the House, Mike Fitzpatrick has been interested, first and foremost, in finding solutions that work for building energy security and conserving our natural resources for everyone's benefit," ConservAmerica President Rob Sisson said. "He will not hesitate to work across the aisle in order to responsibly address the energy and environmental challenges our country faces."
Other eco-groups have been less than thrilled with Fitzpatrick's environmental voting record. PennEnvironment and Clean Water Action have endorsed Boockvar for PA-8.
PennEnvironment's endorsement of Boockvar is a stark contrast between the groups endorsing Fitzpatrick.
"Congressman Mike Fitzpatrick has repeatedly cast votes that would threaten our environment and health. In the past year Congressman Fitzpatrick has received a disappointing 36 percent on PennEnvironment's scorecard. Pennsylvania's 8th Congressional district needs a member of Congress who will consistently vote to protect our environment and our cornerstone environmental laws—not roll them back," the group said in its endorsement of Boockvar.
The nation's premier environmental group, the Sierra Club, hasn't endorsed at all in the 8th district for the first time in several cycles. It's unclear who would get it in any case. The Club endorsed Fitzpatrick during his 2006 campaign against Patrick Murphy, which Murphy won. When Fitzpatrick returned to challenge Murphy in 2010, the Club backed Murphy.
For fun, we asked both campaigns about Fitzpatrick's environmental record. Here's what they told us.
From team Fitzpatrick:
Fitzpatrick Stances on Environmental Issues
From team Boockvar:
Flip-Flopped on Cap and Trade
In 2005, Fitzpatrick co-sponsored cap-and-trade legislation that would require 20 percent of electricity sold in the U.S. to come from renewable sources by 2020.  The bill's lead sponsor was Rep. Henry Waxman (D-CA). The bill was considered by some to be the most aggressive bill limiting heat-trapping greenhouse gas emissions to date. [Greenwire, 11/07/06]
Fitzpatrick in 2010: Cap-and-Trade Sends Jobs Overseas
By 2010, he had announced his opposition to cap and trade because, he claimed, it would send jobs overseas. [Washington Post, Fitzpatrick Profile, accessed 3/28/12; Morning Call, 5/08/10]
Philadelphia Inquirer: Fitzpatrick "Ought to Know Better" on Greenhouse Gas Vote
In March 2011, the Philadelphia Inquirer published an editorial condemning Fitzpatrick, Pat Meehan, and Jim Gerlach for voting for a House bill that would block the EPA from limiting GHG emissions. The bill also hampered the EPA's ability to reduce pollution in the Chesapeake Bay.
The Inquirer wrote:
They ought to know better, given the serious air-quality issues in eastern Pennsylvania and New Jersey, and the related health problems particularly for children. Pennsylvania power plants emit the second-most mercury nationwide, behind Texas. [Philadelphia Inquirer, 3/01/11].
Voted to Prevent Air Pollution Regulation Implementation
In 2011, Fitzpatrick voted to prevent air pollution regulations from going into effect. The bill would exempt what is called "nuisance dust" from regulation under the Clean Air Act. The bill defined "nuisance dust" as particulate matter "generated primarily from natural sources, unpaved roads, agricultural activities, earth moving, or other activities typically conducted in rural areas." [Salt Lake Tribune, 12/10/11; CQ Floor Votes, 12/08/11]
Fitzpatrick even voted against a motion to ensure that the Environmental Protection Agency would continue to be allowed to regulate particulate containing cadmium, lead or asbestos released from mining activities and from demolition and renovation. [CQ Floor Votes, 12/08/11] The motion failed 166-252. [HR 1633, Vote #911, 12/08/11
Voted to Block Regulation of Dangerous Pollutants
In 2011, Fitzpatrick voted for the TRAIN Act, which blocked regulations that reduced emissions of pollutants from coal-fired power plants by the Environment Protection Agency.  The bill would have required the establishment of a committee to analyze the impact of certain EPA regulations on the economy, delaying the rules, including those on mercury emissions. [Chicago Tribune, 9/24/11; CQ Floor Votes, 9/23/11] The bill passed 249-169. [HR 2401, Vote #741, 9/23/11]
Voted Against Regulating Pollutants in Drinking-water Sources
In 2011, Fitzpatrick voted against a motion which continued the EPA's authority to regulate pollutants in drinking-water sources. The motion stated that the legislation would not affect the EPA's authority when it comes to regulating pollutants, including arsenic or perchlorate, into public drinking-water sources. The motion failed 188-238. [HR 2018,Vote #572, 7/13/11]
Voted to Bar the EPA from Regulating Greenhouse Gas
In 2011, Fitzpatrick voted to prohibit the EPA from addressing climate change by regulating greenhouse gases, to change the definition of air pollutant in the Clean Air Act and to keep states from addressing climate change through the regulation of greenhouse gases.
The bill changed the definition of air pollutant to exclude greenhouse gas as it pertained to climate change (though greenhouse gases could be regulated for reasons other than climate change). It also repealed previous EPA regulations on stationary sources of greenhouse gases and barred the EPA from issuing any new regulations on stationary sources of greenhouse gases. Automobile emission standards were exempt from this bill. [CQ House Action Report, 4/04/11]