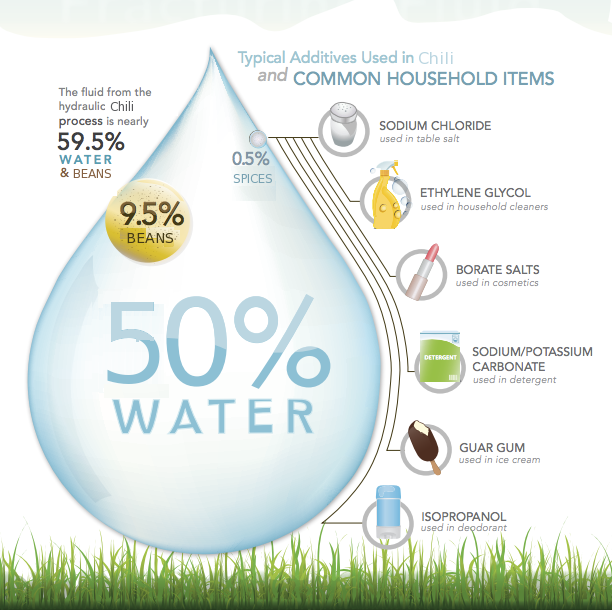 A coalition of environmental advocates from across the state joined together yesterday to demand that Marcellus Shale gas drillers reveal the formula for their secret chili.
The enviro groups claim a number of Pennsylvania residents – and representatives from the group themselves – were exposed to the chili during a Marcellus trade show in Pittsburgh.
"Is it dill? Some kind of exotic cilantro?" asked Sierra Club Director Jeff Schmidt, licking his fingers. "I just have to know!"
Gas drillers have resisted efforts by the Department of Environmental Protection to compel public disclosure of the formula on the grounds that it would place them at a competitive disadvantage.
"It starts with a few government regulations," said Aubrey K. McClendon, CEO of Chesapeake Energy, "but where does it end? I'll tell you where: with our secret recipe at industry meetings and restaurants all over the country."
But this time, regulators may side with the environmental lobby.
"I can tell it's cayenne giving the chili its heat, but is there more?" said DEP Secretary Mike Krancer. "Public welfare requires that we find out."
"Forget the water faucets, my mouth feels like it's on fire."