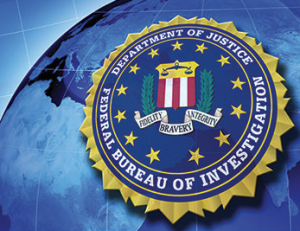 The FBI's pay-to-play corruption probe has claimed another former state official, after Gov. Ed Rendell's former chief of staff admitted to pocketing FBI sting money in court Tuesday.
John Estey pleaded guilty to one count of wire fraud for keeping $13,000 of the $20K that FBI agents posing as executives of a FL-based textbook recycling company had given him in April 2011 to pass on to state lawmakers.
Estey, who had been hired as a lobbyist by the federal agents using Textbook Bio-Solutions LLC as a front, said he would distribute the money to three state lawmakers and a leadership caucus, but kept more than half of it for himself.
Later that year, he did end up donating the remaining $7K: $2,500 to then-State Rep. Josh Shapiro, $1K to State Rep. Dwight Evans, $2K to State Sen. Vincent Hughes, $1K to State Sen. Larry Farnese and $500 to State Sen. John Yudichak.
Estey faces a maximum sentence of 20 years and a $250,000 fine, though he worked with the FBI for a period after being caught taking the sting money.
Estey's case is thought to be related to Rob McCord's, with the former Treasurer abruptly resigning from his executive position in January 2015 and pleading guilty to two charges of extortion.
McCord also worked with authorities after being nabbed, even wearing an FBI wire before entering his guilty plea.
The FBI also looks to have Allentown Mayor Ed Pawlowski and former Reading Mayor Vaughn Spencer in their sights. Several officials tied to both men have already pleaded guilty to federal corruption charges, including political consultant Mike Fleck, who also wore a wire for the FBI.
On Tuesday, court documents were unsealed showing another guilty plea in the FBI's corruption crackdown, Jeremy Roebuck of the Inquirer reports.
Matthew McTish, president of Allentown engineering firm McTish, Kunkel & Associates, admitted to contributing thousands of dollars to Pawlowski and Spencer between 2013 and 2015, after they threatened to pull city contracts from his firm, according to the report.
Though it is unclear when the mayors will be formally charged, it is certainly now a foregone conclusion.