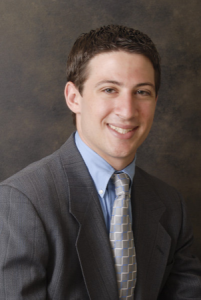 By Tara Jerry, Contributing Writer
Former congressional staffer Evan Feinberg raised just $50,000 so far in his Republican primary challenge to incumbent Rep. Tim Murphy (PA-18).  This is in comparison to Murphy's $200,000 he raised in the third quarter of 2011, the latest filing available for the congressman.
In a statement to PoliticsPA, Feinberg said, "Raising $50,000 almost entirely from individuals instead of special interest groups speaks to the widespread support for my candidacy.  The best, however, is yet to come, as I anticipate a number of key endorsements in the coming weeks."  One of Feinberg's donors is Michael Needham, CEO of Heritage Action for America (an independent, sister organization of the Heritage Foundation).  The Heritage Foundation is a massive conservative think-tank, and their support could be huge for Feinberg.
Murphy, a five-time incumbent, officially launched his reelection Thursday night.  He made no mention of Feinberg (often referred to as "The Kid"), and instead attacked Obama.    Although he voted against many of Obama's proposals, including health care reform and Dodd-Frank, many people on the right side of the Republican Party feel he is too moderate and too close to labor unions.  An editorial in the Pittsburgh Tribune-Review even calls him a "weasel" and says Murphy "must think his constituents are a stupid and gullible lot."  Murphy's reelection wins have been with wide margins, but with the new congressional map his district is redder than he's used to.  This could be an advantage for Feinberg, if he can raise enough money in the coming weeks and months to support his primary campaign.
So far only one candidate has announced a run on the Democratic side, Washington County Commissioner Larry Maggi.