By Keegan Gibson, Managing Editor
The campaign charged with retaking the PA house for Democrats will soon be under new leadership.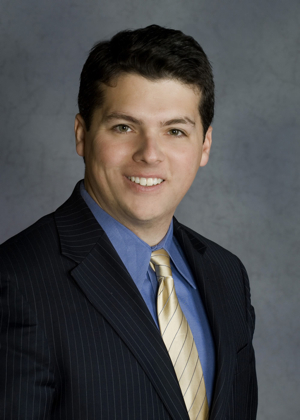 State Rep. Brendan Boyle (D-Phila) will take the reins of the House Democratic Campaign Committee upon the departure of Chairman Mike Gerber (D-Montgomery) later this month.
"Brendan is an incredibly smart, aggressive and hard working guy," said Gerber. "I have worked with him over the last two cycles and know he'll give the committee the 24/7 attention it needs."
Boyle is viewed by many as an up-and-comer in the party. He helped his brother Kevin defeat embattled former PA Speaker John Perzel last year; the only Democrat in the state to beat an incumbent House Republican in 2010.
"I speak for the entire Democratic Caucus when I say how energized we are about our election prospects in 2012, and how confident we are in Brendan Boyle as HDCC's new chairman," said Democratic Leader Frank Dermody (D-Allegheny). "The whole Democratic leadership team looks forward to working very closely with Brendan and our members, stakeholders, and Democratic candidates to execute a winning plan."
House Dems had a rough year in 2010; the caucus lost 13 seats including that of Majority Leader Todd Eachus. Despite some success – HDCC raised over $7 million in an off year – the future direction of the committee emerged as an issue during leadership elections in the caucus.
That conflict appears to have subsided, as caucus insiders report that HDCC's leadership structure will expand for next cycle. Regional leaders will oversee certain HDCC activities, including recruitment and fundraising. It appears that as many as fifteen State Reps will play an active role in committee operation, more closely resembling their Republican counterparts at HRCC.
"I want to thank the leadership team, as well as my Democratic colleagues, for supporting me for this important position," said Boyle. "I also want to thank our outgoing chairman, Mike Gerber, for his hard work on behalf of our caucus, our party, and our state. In a very difficult year for our party, House Democrats weathered the wave far better than Democrats in most states. This is thanks in large part to Mike's excellent leadership."
"The best way to stop the extreme Republican agenda in Harrisburg is to win seats in 2012. And that's exactly what we're going to do."
HDCC currently employs two staffers: Executive Director Fiona Conroy and Research Director Nicole Simmons. Finance Director Vanessa Gervasi DeRose has worked with Gerber for several years and is expected to leave the committee this month.