By Keegan Gibson, Managing Editor
High-ranking Democrats are recruiting former Safe Schools Advocate Jack Stollsteimer to challenge freshman Congressman Pat Meehan, PoliticsPA has learned.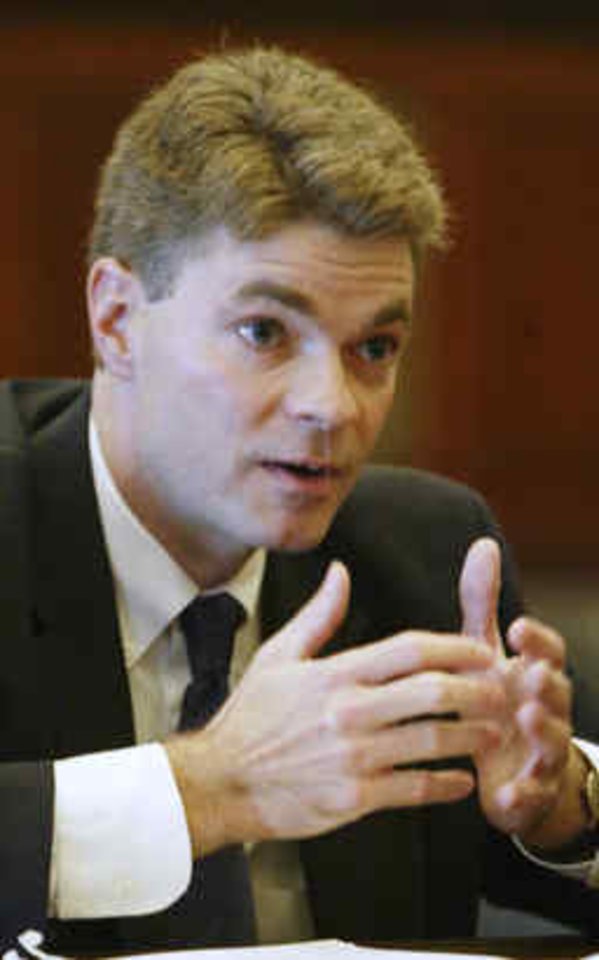 During a visit to Philadelphia for a Democratic Congressional Campaign Committee fundraiser with Vice President Biden on Friday, DCCC Chairman Steve Israel (D-NY) reportedly sat down with Stollsteimer to talk him into the race. Also present at the meeting was Congresswoman Allyson Schwartz, who is charged with recruiting for the DCCC.
"Party leaders have approached me to consider running for the 7th Congressional district. I'm flattered by that. As part of that process, they asked me to meet with Allyson Schwartz and Steve Israel. At this point, it's very early in the process, but I'm going to give the race serious consideration," Stollsteimer told PoliticsPA.
"For me, the most important consideration is what's good for my family. Second, whether or not Congressman Joe Sestak, whom I strongly support, is going to run. He gives our party the best opportunity to put this seat in the Democratic column and move toward the majority."
Congressman Sestak vacated the seat to run for Senate last year. Sestak has been a top recruiting target for Democrats, but his political intentions are currently unclear. He has implied previously that he has no interest in running for his old seat. However, sources among Delaware County Democrats tell PoliticsPA that he has been newly active in local party affairs in the past few weeks.
Stollsteimer brings an unique resume to the race. But perhaps most interesting is his years of working with Meehan as an assistant Delaware County District Attorney and as an assistant U.S. Attorney. In both offices, Stollsteimer served as press spokesman for Meehan.
"Pat and I have been friends and I know he's a good man, but I have serious problems with what he's already done as our Congressman," Stollsteimer said. "He's a company man. He's voted purely along Republican leadership lines. I think we need an independent thinker in Washington."
Stollsteimer was appointed as Pennsylvania's Safe Schools Advocate by Governor Ed Rendell in 2006. He was charged with monitoring the compliance of the Philadelphia School District with federal and state laws related to school safety, to analyze the District's annual school violence data and report to the Legislature on his findings, and to represent the rights of victims of school violence in the disciplinary process.
He was unceremoniously dismissed in 2009. The official reason was budget problems, though Stollsteimer and his supporters alleged a political motive.
Prior to his employment in the Delco DA's office, Stollsteimer was a legislative assistant for State Rep. Jim Manderino and an executive assistant for State Rep. Bob O'Donnell, Speakers of the PA House from 1989 to 1991, respectively.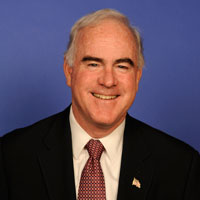 Democrats have their work cut out for them if they hope to defeat Meehan.
PA-7 had been forecast as one of the tightest races in PA last year, but Meehan ended up defeating Democratic State Rep. Bryan Lentz by over 10 points. Meehan raised and spent over $3 million, nearly twice that of Lentz.
On top of that, the 7th district is expected to expand into more Republican-friendly areas of Montgomery and Chester counties during redistricting this year.
However, the 7th district has a history of tilting blue during Presidential years: John Kerry and Barack Obama each won the district.
Clarification: While Stollsteimer occasionally served as a spokesman for Meehan in the U.S. Attorney's office, that was not his official title. That position was held by someone else.