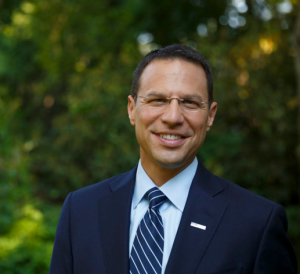 It was a busy summer for Josh Shapiro.
According to his campaign, the Democratic nominee for Attorney General has raised $1.78 million since late May.
"Our campaign proved that Pennsylvanians want a people's Attorney General – Josh raised $1.78 million over the summer, which is more than any other candidate — Republican or Democrat, challenger or incumbent — in the history of the office during this time period," Shapiro Campaign Manager Joe Radosevich told PoliticsPA.
Radosevich stated that this is the most cash an AG candidate has raised over the summer of an election year, eclipsing Tom Corbett's total in 2008.
"We're confident going into the final stretch that we'll have the resources to beat back our opponents' desperate attacks and the outside special interest groups looking to prop up his campaign," he concluded.
Shapiro, a Montgomery County Commissioner, is running against State Senator and Republican nominee John Rafferty for the open Attorney General position.