By Keegan Gibson, Managing Editor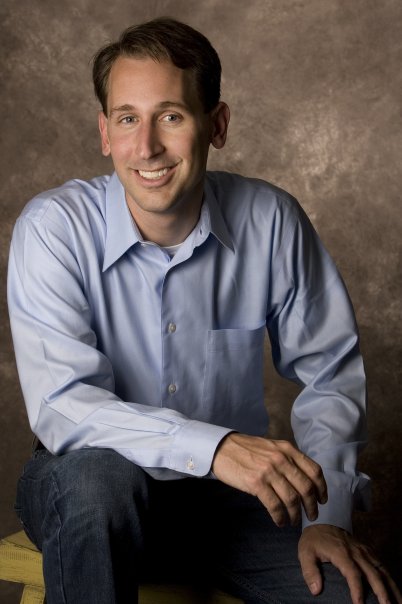 Chester County businessman and former congressional candidate Steven Welch will enter the race for U.S. Senate.
Consultant John Brabender, who is advising Welch, confirmed his candidacy this afternoon.
"Steve has made the decision to move forward with a race for the United States Senate, and he is aggressively working the critical steps to put a first-rate campaign team together," he said.
Welch declined to comment, but confirmed Brabender's statement.
Welch, 35, has spent his career to date in business development. He sold his start-up company Mitos Group to Parker Hannifin in 2007. Shortly after, he co-founded DreamIt Ventures, a company that assists developing businesses.
He fits the bill of a non-traditional candidate than many Republican insiders were seeking against Senator Bob Casey, who has spent the large majority of his career in elected office.
"There was a poll conducted independently of Steve that showed the best matchup against Bob Casey is somebody who comes from the business sector, has shown the ability to create jobs, and is not a public figure or a political figure," Brabender said.
He's also personally wealthy, and sources indicate he has committed significant financial support to his campaign.
Brabender said he would lead the Welch campaign along with Brian Nutt, who managed Governor Tom Corbett's campaigns for Governor and Attorney General and joined the BrabenderCox firm earlier this year. Also joining the team is Peter Towey, the former Political Director for Senator Pat Toomey who recently worked for former Minnesota Governor Tim Pawlenty's campaign in New Hampshire.
Nutt suggested that Welch would push for a state committee endorsement, and that Governor Corbett would likely support the endorsed candidate.
"The Governor is a product of the state party endorsement, and I think that the team that Steve is putting together… has a lot of experience [with that process]," he said. "He is going to let it go through its natural course, one that he's done before."
Welch had announced a run for congress in the Delware County-based 7th district, but bowed out when Pat Meehan announced his intent to run. He switched to the 6th district race, but stepped aside when incumbent Rep. Jim Gerlach decided to seek re-election rather than take on front runner Tom Corbett in the gubernatorial primary.
Brabender, who advised him at the time, said it showed Welch is a team player.
"Steve did the honorable thing, and did what was in the best interest of the party and the state."
Yet even with yet-to-be-determined establishment support, Welch will not have an easy walk to the nomination. He faces flak from conservatives for his 2008 decision to switch his party registration and vote for Barack Obama in the Democratic primary. In 2006, he contributed to Democrat Joe Sestak twice.
He voted for John McCain in the general election.
Welch enters a primary field of candidates with almost universally low name ID.
Coal industry veteran and Tea Party leader Tom Smith has also begun to assemble a campaign team. Former State Rep. Sam Rohrer, who has a strong following among many of the state's grassroots conservative activists, is considering a run.
Harrisburg-area attorney Marc Scaringi, Bucks County veterans' advocate David Christian, Mansfield veteran John Vernon, and Scranton Tea Party founder Laureen Cummings will also seek the nomination.
Sources close to Reps. Charlie Dent, Jim Gerlach and Pat Meehan have all dismissed rumors that a member of the state's congressional delegation is considering a run.
He and his wife are expecting their third child within the month, so Welch's plans to attend this weekend's Republican State Committee meeting in Harrisburg are tentative.