Muhlenberg Poll: 41% of Pa. Voters Disapprove of Corbett's Job Performance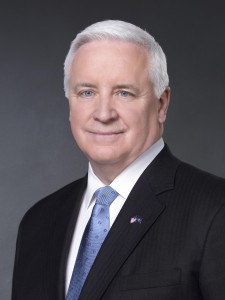 According to the Morning Call's Capitol Ideas blog, 41% of Pa.'s registered voters disapprove of Gov. Corbett's job performance. 39% approve of the Governor's job performance.
In December, 51% of voters approved of the job Tom Corbett had done up and until that point and 30% disapproved.
In the Presidential race, President Obama would beat Mitt Romney 45% to 40% and Obama would beat Santorum 47% to 41%.
Sen. Casey has a 45% approval rating and a 32% disapproval rating.
38% of Pennsylvanians approve of the job Sen. Toomey is doing. 26% of Pa. voters disapprove of the job he is doing.
See the rest of the article here including all the questions asked in the poll by Franklin and Marshall.