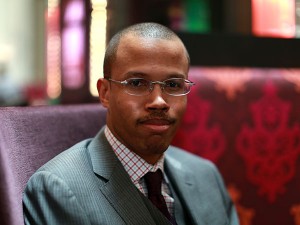 'Chip' Fattah Jr., son of Pennsylvania Congressmen Chaka Fattah, was convicted on Thursday of bank and tax fraud charges.
Fattah is currently facing over four years in prison but plans to appeal this conviction and has unwavering confidence that it will be overturned.
"There isn't going to be any apologizing," he said. "Every lawyer I know says I'm going to win this case on appeal."
Throughout the course of the trial, Fattah was painted as a con artist who cheated banks, his own clients, and taxpayers out of thousands of dollars for his own benefit.
Fattah represented himself in the trial and faced a jury of eight men and four women.
Congressmen Fattah also has an upcoming trial in May at which he will also face 29 separate charges of federal corruption based on allegations that he misused federal grants, charitable gifts, and campaign donations. Despite the scandal surrounding the family, he insists that they will not "cower in a corner somewhere."
In the end, the jury found the evidence against Fattah Jr. "overwhelming." Government witnesses testified that Fattah grossly inflated the money he was making to secure the loans and then spent the cash on himself.