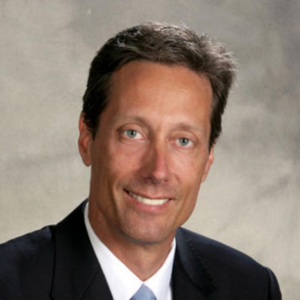 The field of candidates in this year's AG Democratic primary has just gotten smaller.
According to Chris Potter of the Post-Gazette, Pittsburgh attorney Dave Fawcett is dropping out of the race.
"It's been a hard decision," Fawcett told Potter. "With my courtroom experience and the battles I've fought, I thought I'd be right for the job. But statewide races are always geographic, and we don't need to split the ticket in the west."
Fawcett had difficulty gaining traction after launching his campaign in November. Coincidentally, we released the results of our latest reader poll this morning, which concerned the Democratic primary in the Attorney General's race. Fawcett came in last with just nine readers believing he would be the nominee.
His problems were likely the result of the entry of Allegheny County District Attorney Stephen Zappala into the race. Zappala's candidacy robbed Fawcett of the opportunity to be the sole option from western PA.
"As much as Dave has this track record, one of the difficulties he's got is a very significant candidate also coming out of Allegheny County," Allegheny County Executive Rich Fitzgerald explained.
It would not be surprising to see Fawcett back Zappala, as each talked highly of each other.
"Stephen Zappala holds David Fawcett in the highest regard as a former public official, an attorney and a person of integrity. He truly appreciates David's kind remarks and will work hard to demonstrate David's confidence in his candidacy is well placed," Zappala Campaign Manager Marty Marks said in response.
There was another reason, though, that motivated Fawcett to get out now. Namely, stopping Kathleen Kane from winning the Democratic nomination again.
"You don't want to split the ticket and allow that to continue," he said. "In the end, we need a change, period."
Besides Kane and Zappala, other Democratic candidates include Montgomery County Commissioner Josh Shapiro, Northampton DA John Morganelli and prosecutor Jack Stollsteimer.