Lt. Gov. John Fetterman's Senate launch doesn't go exactly as planned, a couple of Montgomery County officials take part in the impeachment trial, plus an Allegheny County native is selected to serve as an acting member in President Biden's administration. All of that and more are in this week's Ups and Downs.
Every week PoliticsPA sends an exclusive extra Up or Down to Playbook subscribers. See who gets the extra up or down next week: sign up here.
John Fetterman. "I acted in the heat of the moment, and I made a mistake. I'm sorry." The Lt. Governor has enjoyed weeks of positive momentum for his 2022 Senate bid, but his formal declaration of candidacy started with a major PR problem. He seemed at once prepared and unprepared to address a 2013 incident when he pulled a gun on an unarmed Black man. In a glossy video, a Medium post and in interviews, Fetterman offered multiple explanations for his actions, including blaming political adversaries for raising the issue — but so far has stopped short of an unconditional apology.
Madeleine Dean. During the second impeachment trial of former President Donald Trump, the Montgomery County Democrat shined in her role as an impeachment manager, garnering applause from Democrats across the commonwealth and the nation. Her role in the impeachment trial certainly may give her a boost for higher office, which her son seemingly hinted at on Twitter this week saying that Dean seemed "comfortable in the Senate." 
Bruce Castor. This Montgomery County native on the other side of the impeachment trial didn't receive the same reviews as Dean. Republicans and Democrats alike weren't exactly impressed with the former Montgomery County DA's defense of Trump, which confused supporters of the president as well. One even predicted this arrow shortly after his performance. The quote of the week goes to Sharon Eisman: "you know when you have those dreams where it's, like, opening night and you never rehearsed and they throw you on stage? It was like watching that guy go through that in real time."
Tim DeFoor. The GOP-led effort to look backward at 2020 tripped up one of the party's rising figures this week. The Auditor General declined to provide a clear response about election integrity when asked in a hearing this week. Rep. Malcolm Kenyatta asked if the election was free and fair. DeFoor said that he "really, really can't answer" the question and that he was "just prepared to answer questions with regards to the SURE system," according to the Pittsburgh Post-Gazette's Julian Routh. Even if the question wasn't directly about the SURE system, DeFoor seemingly dodged a question that should've been easy to answer.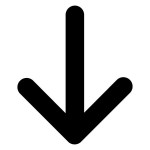 PA Capitol Rioters. As PennLive notes that it is "hardly an honor," but noteworthy that as of Monday, Pennsylvania is in second place among the 50 states for the number of residents who are facing federal charges in connection with the January riots in Washington D.C. Pennsylvania is tied in the second spot with New York with 16 defendants each, while Texas leads the pack with 21 defendants. 
Tracy Pennycuick. The freshman Montgomery County Republican, along with first responders, helped administer CPR to a Capitol Police officer who was not responding, PennLive reports. 
Stewart Greenleaf's Legacy. The longtime GOP state Senator from Montgomery County died at the age of 81 this week. Members from both sides of the aisle lauded Greenleaf's service in the state legislature, with Democrats specifically citing his "evolution into a champion for criminal justice reform," according to PennLive.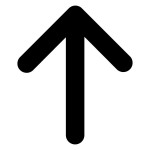 Susan Orsega. Rear Admiral Susan Orsega, an Allegheny County native, was selected by President Joe Biden to serve as acting U.S. surgeon general as Dr. Vivek Murthy goes through the nomination and confirmation process to formally take on the role, the Tribune Review reports.
PA Gaming Control Board. Although the Birds and the Steelers weren't participating in the big game, the Reading Eagle reports that the state's gaming control board announced that preliminary figures show $53.6 million was wagered on the Super Bowl, which is a 74% increase over wages placed on the game last year. 
Robb Hanrahan. The longtime anchor at CBS 21 in Harrisburg and host of Face the State announced this week that he is retiring. Hanrahan won many broadcasting awards during his career and we wish him well in retirement! 
TWEET OF THE WEEK
Bruce Castor, right before this trial started: pic.twitter.com/8ZCQbeg1mf

— Leah Litman (@LeahLitman) February 9, 2021
Once again, Ben Shapiro is trending on Twitter. And once again, I'm reminding you that we are not related.

— Josh Shapiro (@JoshShapiroPA) February 12, 2021
Another bonus tweet for argument's sake… 
This is official pic.twitter.com/3BdZmodeX5

— Ben Forstate (@4st8) February 12, 2021