Sen. Pat Toomey votes to convict former President Donald Trump, the state GOP chair is reelected, plus a Philly City Councilmember is elected to serve as chair of a politically powerful government board. All of that and more are in this week's Ups and Downs.
Every week PoliticsPA sends an exclusive extra Up or Down to Playbook subscribers. See who gets the extra up or down next week: sign up here.
Pat Toomey. Some Republicans are lauding the outgoing GOP Senator for what they view as a courageous vote, while most Republicans in the commonwealth are seemingly describing him as a RINO now. On Saturday, Sen. Pat Toomey was one of seven Republicans to vote guilty in the second impeachment trial of former President Donald Trump. Allies and those who have worked on Toomey's campaigns credit him for being consistent to his conservative values, while GOP county committees across the commonwealth have voted to censure him over the impeachment vote. 
Kevin Brobson and Maria McLaughlin. The state parties have spoken. The Pennsylvania Republican Party endorsed Commonwealth Court Judge Kevin Brobson for the open spot on the state's Supreme Court, while the PA Democratic Party is backing Superior Court Judge Maria McLaughlin. Having the party blessing should benefit both candidates in the primary as they both appear to still have challengers for the nomination. Philadelphia Court of Common Pleas Judge Paula Patrick and Commonwealth Court Judge Patty McCullough still may seek the GOP nomination against the endorsed candidate, while Superior Court Judge Carolyn Nichols is staying in the Democratic race for Superior Court. 
Lawrence Tabas. A drama-free reelection. PAGOP Chairman Lawrence Tabas won his reelection bid to lead the state Republican committee during the last meeting. 
Dave Ball. Former President Donald Trump still remains very popular among Pennsylvania Republicans. Want proof? Look no further than the Washington County GOP Chair. Dave Ball, who was recently elected to lead the local county GOP, went vial after he blasted Toomey's vote to impeach in a KDKA interview when he said that voters "did not send him there to vote his conscience. We did not send him there to do the right thing or whatever he said he was doing." That brief clip was mocked by Democrats and some Republicans, (even earning a shoutout on The View), although it most likely shows that Ball has the pulse of local Republicans as GOP counties across the commonwealth have voted to censure Toomey. 
Todd Stephens. The Montgomery County Republican helped hundreds of seniors get COVID-19 vaccines, but some are criticizing the way in which he did it, according to the Philadelphia Inquirer. State Rep. Todd Stephens' office handled registration for about 700 seniors to receive COVID-19 vaccines, although some officials in the county take issue with the process since only "one group of constituents" were able to receive the vaccine through his office's effort, while others are still waiting. 
Anthony Williams. The Philadelphia Democrat agreed to a settlement with the Philadelphia Board of Ethics for violating the city's campaign finance laws during his unsuccessful mayoral bid in 2019, KYW Newsradio reports. Williams agreed to pay the city $40,000 he collected in excess contributions plus $12,000 in penalties for the agreement that settled three violations. 
Cherelle Parker. This Philadelphia City Councilmember, who is expected to be a candidate for Mayor in 2023, has been elected to "one of the region's most politically powerful government boards," according to Billy Penn. Parker was elected to serve as board chair for the Delaware River Port Authority. Parker is the first woman to serve in this role for the bi-state organization and it's 16-member board.  
Phillips Armstrong. The Lehigh County Executive was elected to the National Association of Regional Councils Board of Directors, WFMZ reports. Armstrong was elected to represent Northeast U.S. during the National Conference of Regions, which was virtually held this week.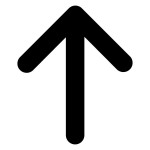 PA Lottery. On pace for a new high. PennLive reports that the Pennsylvania Lottery executive director Drew Svitko announced during Tuesday's House budget hearing that the lottery is "having a great year" and "currently projecting that we will end this fiscal year somewhere north of $5 billion." The current record is $4.5 billion, which was set in 2018-2019. 
Jim Kenney. We're not talking about Super Bowl LII, but it appears that the Philadelphia Mayor is on the losing side of a feud with City Council on "Operation Philly Special." WHYY reports that City Council passed a near-unanimous resolution "calling on Kenney to activate" Lincoln Financial Field as a mass vaccination site, which Kenney has opposed. 
Charles McCullough. The former Allegheny County Councilman had his appeal denied by the state's Supreme Court, which affirms a theft conviction from more than five years ago, according to the Pittsburgh Post-Gazette. McCullough will probably have to serve the 2 ½-to-5 year prison sentence. 
TWEET OF THE WEEK
You can meet Michael van der Veen in "Phillydelphia."
I am Trump lawyer Michael van der Veen's secretary pic.twitter.com/uLlmac9tT0

— Christine Nangle (@nanglish) February 13, 2021
I hear Four Seasons Landscaping is available to host. https://t.co/F22RRGdacV

— US Rep Brendan Boyle (@RepBrendanBoyle) February 13, 2021