One of the most politically influential Philadelphians was indicted on corruption charges, there are new chairs for the HDCC and HRCC, and a Pittsburgh TV station fires an employee for telling the truth? All of that and more are in this week's Ups and Downs.
Every week PoliticsPA sends an exclusive extra Up or Down to Playbook subscribers. See who gets the extra up or down next week: sign up here.
Johnny Doc. The powerful union boss and one of the most influential political power brokers in Pennsylvania was indicted this week in a corruption probe. Dougherty, Philadelphia City Councilman Bobby Henon, and six others associated with IBEW Local 98 are included in the 116 count indictment. Leading Local 98 and the Philadelphia Building Trades Council, he's credited with being one of the most significant Democratic donors in the state. Four years ago, he helped play a part in the election of Philadelphia Mayor Jim Kenney and his brother Kevin Dougherty to the state's Supreme Court. Today, he is set to make his first appearance in federal court. Dougherty continually denies all wrongdoing.
Leanne Krueger. The state Representative from Delaware County will have a heightened role in her party for the upcoming session as Democrats try to claw their way back into the majority. Krueger was selected as the new chair of the HDCC for the upcoming session. During the last session in which Democrats made a net gain of 11 seats in the state House, she served as the HDCC's Finance Co-Chair.
Greg Rothman. This state Representative from Cumberland County also received good news this week as it is his job to help the GOP maintain their majority in the state House. Rothman was selected by party leaders as the new chair of the HRCC for the upcoming session. Republicans saw their majorities thin during the last session, particularly with the wave hitting the Philadelphia suburbs, but party leaders are optimistic this "problem-solving conservative" will help keep the GOP as the party in control in two years.
Senate Democratic Leaders. According to the Philadelphia Inquirer, Daily News, and Pittsburgh Post-Gazette, state Senate Democratic leaders were notified about the most recent sexual misconduct allegations against state Sen. Daylin Leach nearly a year before they decided to have an outside legal firm investigate the matter. Cara Taylor sent an email to Senate Minority Leader Jay Costa in February 2018 that Leach had "sexually violated" her in 1991, while Leach was an attorney. Costa forwarded the information to the chief legal counsel for the Senate Democrats, who stated they did not have the authority to review the claims under the Senate's Workplace Harassment Policy. C.J. Hafner II, the chief counsel, recommended Taylor reach several organizations that "offer counseling and referral services." The Senate Democrats launched the investigation last month after Taylor traveled to Harrisburg and delivered copies of her private criminal complaint to "nearly every state senator." Costa stated that the allegation was "not elevated to the point where the alleged victim here was filing a private complaint." Leach has denied wrongdoing and filed a defamation suit earlier this week against Taylor and two others.
Progressive Tom Wolf. The Democratic Governor still has to work with a GOP controlled state House and Senate, but since officially starting his second and final term, particularly this week, he's been advocating for a more progressive agenda. Last week, Wolf announced the statewide listening tour on recreational marijuana legalization that Lt. Gov. John Fetterman will be leading for the next few months. This week, Wolf stood side by side with gun control advocates calling for universal background checks, reupped his call for a higher state minimum wage, and set a goal for cutting greenhouse gas emissions. What will get passed remains to be seen, but it is clear that Wolf is spending time trying to push for a more progressive second term.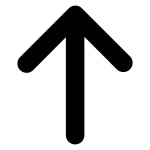 Chardaé Jones. The 29 year-old business analyst was appointed as the interim Mayor of Braddock, succeeding Lt. Gov. John Fetterman. Jones told the Post-Gazette that she has "big shoes to fill" following Fetterman, but believes she is up for the job. She will serve at least until Jan 2020, but would need to win the general election in Nov to keep the job for another year. In 2021, she'll have the option of making a bid for a four-year term.
KDKA. Since when does telling the truth get you fired?? KDKA fired Michael Telek after he placed the graphic "Known Cheater" under Tom Brady's name, referencing the quarterback's role in "Deflategate" which led to a four game suspension in the 2016 NFL season. Telek said it was a joke and doesn't understand why something so light could get him fired.
Pat Toomey. Pennsylvania's Republican Senator will headline the Lincoln Day GOP Dinner tonight in Hershey. The PA GOP hosted Donald Trump Jr. at the previous state committee meeting dinner, but after an election where Trump-friendly Republicans were trounced at the state-level elections to incumbent Democrats, Toomey gets to take the stage tonight and share his more traditionally conservative message. This week, Toomey also introduced the Congressional Trade Authority Act that would require congressional approval before the president can "invoke national security concerns to justify tariffs and quotas."
TWEET OF THE WEEK
Most powerful man in Philly politics (allegedly) did some extremely Philly crimes:
– Embezzled money to buy SWEATPANTS & CARGO SHORTS
– Embezzled money buy $6 million worth of Eagles/76ers/Phillies/Flyers/etc tickets
– Misappropriated union resources so he could run his own bar pic.twitter.com/9L4UnZPCiP

— Ryan W Briggs (@rw_briggs) January 30, 2019