A bipartisan bill to legalize marijuana is introduced, a PAGOP special meeting takes over five hours, plus one possible 2023 Philadelphia mayoral candidate is outraising other potential candidates. All of that and more are in this week's Ups and Downs.
Every week PoliticsPA sends an exclusive extra Up or Down to Playbook subscribers. See who gets the extra up or down next week: sign up here.
Marijuana Legalization Supporters. It has a long way to go, but it's a significant step forward for supporters of marijuana legalization in Pennsylvania. State Sens. Dan Laughlin and Sharif Street unveiled a bipartisan bill to legalize adult recreational use of marijuana. Although Pennsylvania is currently unlikely to pass this bill, Laughlin is the first PA Republican to sponsor the effort and said that he expects other Republicans to join him as well. 
PAGOP. The Pennsylvania Republican Party is trying to get on the same page. This week, they held a special zoom meeting to "consider the issues arising out of the impeachment and the path for our party going forward" that lasted longer than 5 hours. At the end of this marathon virtual meeting, no decision was made in the question of censuring Sen. Pat Toomey or not over his vote to convict former President Donald Trump during the second impeachment trial. While Toomey and Trump supporters remain at odds, no one can claim victory just yet since the final vote hasn't been tallied for the censure.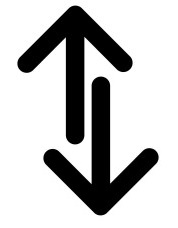 Mike Kelly. The 2020 Election has been over for months, but we still aren't quite done hearing about it, especially from this Butler County Republican. The U.S. Supreme Court declined to hear a case backed by Kelly that challenged Pennsylvania's mail-in ballot law. However, Kelly will have the opportunity to air his grievances with the decision at CPAC this weekend. He's slated to participate in two panels, with one of them discussing "protecting elections," (even though Kelly, along with seven other Pennsylvania Republicans, voted to not award the state's electors for Biden on January 6.) Although he suffered a loss in court, he gets the opportunity to promote his beliefs at the largest gathering of conservatives of the year. 
John Joyce. The Blair County Republican was a part of a bipartisan group of 11 lawmakers to meet with President Joe Biden this week where Joyce was able to share his views that "imports are a threat to national security and factory jobs" in the state, according to the Pittsburgh Post-Gazette. Joyce, who backed Trump in the 2020 presidential election, said that he vows to work with Biden on "commonsense, bipartisan solutions," to protect the American people and ensure that our nation leads the way in 21st century innovation." According to Politico, Biden thought the bipartisan meeting went well and said "it was one of the best meetings we've had," and added that "it was like the old days. People were on the same page."
Rebecca Rhynhart. Maneuvering for Philadelphia's 2023 mayoral race has already begun and one citywide elected official is off to a significant fundraising advantage. City Controller Rhynhart has been "noticeably busy raising money," according to WHYY. She outraised every sitting City Councilmember, who also may be vying for the mayor's office in 2023, by raising nearly $340,000 in 2020 and ending the year with over $539,000 cash on hand. Unlike Councilmembers, Rhynhart does face reelection this year, although it is currently unclear if she will have a challenger or run unopposed. 
Kevin Haggerty. The former Lackawanna County Democratic state rep was charged with counts of forgery, fraud and theft, according to the Office of the Attorney General, the Wilkes-Barre Times Leader reports. 
Reading City Hall. Reading Mayor Eddie Moran fired City Solicitor Elizabeth Kraft this week although he has not responded about the reasoning because it is a "personnel matter," according to the Reading Eagle. However, Kraft is firing back. An attorney representing Kraft says that she should be reinstated and claims that Moran did not follow the city charter in her firing, the Reading Eagle reported later in the week. 
Fracking Supporters. Natural gas drilling and fracking takes a loss in Northeast PA this week. The AP reports that the Delaware River Basin Commission "cited "significant immediate and long-term risks" as the reason that they are permanently banning natural gas drilling and fracking to two counties in Northeast PA that are "part of the nation's largest gas field, the Marcellus Shale." 

Rochelle Bilal. In 2019, she was elected as Philadelphia's Sheriff on the premise of being able to clean up a scandal-plagued office, but now finds herself being accused of wrongdoing in recent lawsuits, according to the Philadelphia Inquirer. Bilal is being sued by three former senior staffers who claim that they lost their jobs in 2020 "after exposing serious wrongdoing – including alleged financial impropriety and sexual harassment."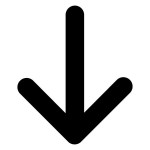 Larry Krasner. Philadelphia's District Attorney received backlash on Friday evening when a picture was shared on social media of a wall dedicated to fallen Philadelphia police officers that was covered by a banner with the District Attorney's office emblem, KYW Newsradio reports. A spokesperson for the Philadelphia Police Officer's Union posted the picture of the wall and criticized Krasner over the matter. Krasner's spokesperson Jane Roh, responded to the criticism in a Tweet and said that they were "legally required to cover the Wall of Remembrance" for a specific purpose, then followed by saying "*We* follow the law." In responding to criticism from F.O.P. Lodge 5 President John McNesby, Roh also claimed that the FOP didn't respond to the riots in Washington D.C., although they did release a statement condemning the violence on January 8. Commissioner Danielle Outlaw also jumped in on the matter saying that "the discussion at hand was about honoring and respecting officers who made the ultimate sacrifice. A simple 'it was temporary' would have sufficed. In the future, considerations should be made to find a space where covering up a memorial to our heroes wouldn't be necessary."
LNP | LancasterOnline. According to LNP | LancasterOnline, a panel of judges ruled that applications for individuals hoping to fill judicial vacancies should not be kept secret under Pennsylvania's Right to Know Law, securing a victory for the paper and transparency.  
Anthony Hamlet. Pittsburgh parents are slamming the Public Schools Superintendent for being seen on pictures shared on social media on him socializing in Palm Beach without social distancing and wearing a face mask. 
TWEET OF THE WEEK
.⁦⁦@PACapEscalators⁩: 50 percent of the time, they work all the time. pic.twitter.com/U286UTgsov

— Jason Gottesman (@jggottesman) February 22, 2021