February 28th Playbook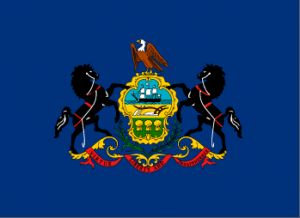 Former state Sen. Mike Folmer pleads guilty in a child porn case, a new poll shows President Donald Trump in a dead heat with the Democratic presidential frontrunners in the state, plus one Republican ends their bid for the 7th Congressional District and endorses another candidate in the race. Here is the Playbook.
PA7: Connolly Ends Bid and Backs Browning: Connolly said that Browning is the candidate that would embrace an America First agenda left in the race and accused Lisa Scheller of being a pro-choice never-Trumper.
Harrisburg & DC   
AP: Ex-Pennsylvania lawmaker pleads guilty in child porn case
AP: State sued over counting inmates in legislative districts
AP: Pennsylvania lawmakers want to shield reasons for expenses
AP: Regulators challenge merger of Philadelphia health networks
AP: Labor union unveils $150M campaign to help defeat Trump
Philly Clout: Trump is looking stronger in Pennsylvania, a new poll shows — but a double-whammy looms large
Patriot News: Former State Sen. Mike Folmer pleads guilty in child pornography case 
Patriot News: Once feisty Mike Folmer is not fighting child pornography charges: 'I'm at the mercy of the court' 
Patriot News: More than 20,000 Pa. voters sign up to vote by mail 
Patriot News: Pa. judge who called black juror 'Aunt Jemima' made other racial comments, transcripts show  
Pennsylvania Capital-Star: Pa.'s cash assistance program's former beneficiaries say they've been forgotten by Harrisburg
Pennsylvania Capital-Star: What 50 years of voting in Pa. looks like | The Numbers Racket 
WITF: Former State Senator Pleads Guilty In Child Porn Possession Charges
WITF: Poor People's Campaign wants to remind lawmakers about General Assistance 
WITF: $90M bond issue for voting machines clears Pa. financing agency
WITF: Only a fraction of Pa. residents have a Real ID, but PennDOT says that's OK
PLSReporter: Shapiro sues Trump Administration over new labor rule
PLSReporter: Despite litany of barriers legislators, PDE take aim at tackling mental health in schools
Morning Call: Pennsylvania poll: Few voters concerned about foreign interference in November election, but voting problems a bigger worry 
Morning Call: Pennsylvania voters split on fracking ban, say gas drilling 'major boost' to state economy 
Inquirer: Like being 'an enslaved person': Why former prisoners are suing Pennsylvania over 'prison gerrymandering'
Inquirer: Mike Bloomberg's ad spending in Pennsylvania is getting bigger and bigger 
Fox News: Oil and gas industry predicts fracking ban would cost US 7.5 million jobs by 2022
StateImpactPA: Sunoco to pay $200,000 fine, must increase oversight following investigation of aging Mariner East 1 pipeline
WHYY Newsworks: NAACP suing Pennsylvania to stop 'prison gerrymandering' 
WHYY Newsworks: Pot arrests increased in Pa. despite local decriminalization
National Journal: Wolf, Shapiro to Rally for State House Special Election
KYW Newsradio: NAACP sues Pennsylvania to stop prison gerrymandering
The Hill: Top labor union launching $150M anti-Trump campaign
The Hill: Poll: Trump tied all 2020 Democrats in Pennsylvania
LNP | LancasterOnline: You won't know who won the election on Election Day. Here's why.
CNN: The 3 key states in a Sanders vs. Trump general election
Philadelphia 
Philly Clout: Trump is looking stronger in Pennsylvania, a new poll shows — but a double-whammy looms large
Inquirer: Supervised injection site in South Philadelphia will not open — at least for now
Inquirer: Philadelphia City Council helped corral opposition to the country's first supervised injection site
Inquirer: Bernie Sanders could be the first Jewish president. For Philly-area Jews, his appeal is powerful but complicated.
Inquirer: Philly's soda tax didn't lead to people drinking less soda, study says
Inquirer: Councilmember Gauthier, transit advocates call on SEPTA to end transfer fees
Inquirer: Rush Limbaugh and others push false conspiracy theory about top CDC official with Philly ties as coronavirus fears spread
Inquirer: FTC sues to block Jefferson University's acquisition of Einstein Health
Inquirer: Philly school board signs off on $850K for teacher with asbestos-linked cancer
Inquirer: A 2-year-old boy is getting cancer treatment in Philly. His parents may be deported to Mexico.
Billy Penn: City Council to hold hearings on potential 'dizziness, headache, nausea and impairment' caused by Mosquito devices
Philadelphia Business Journal: U.S. congressman, state senator slam FTC for opposing Jefferson-Einstein deal
Philadelphia Business Journal: Joe Biden dominates in donations from Philadelphia-area CEOs
KYW Newsradio: Safehouse voluntarily delays opening of South Philadelphia safe injection site
KYW Newsradio: NAACP sues Pennsylvania to stop prison gerrymandering
PLSReporter: Councilmembers blast Safehouse siting process 
WHYY Newsworks: Safehouse hits pause on plan to open supervised injection site in South Philly 
WHYY Newsworks: Gauthier denounces SEPTA transfer fee as 'regressive, plain and simple'
WHYY Newsworks: Pot arrests increased in Pa. despite local decriminalization
SEPA
Bucks Courier Times: Bucks GOP leader questions county Dems hiring of ex-politico to policy position
Delco Daily Times: Delco voting machine warehouse director quits just three weeks into job
Delco Daily Times: Sen. Leach hosts 10th annual Good Government Seminar
Inquirer: Republicans are spreading fake census forms throughout the Philly suburbs
KYW Newsradio: Don't be fooled by mail mimicking the US census. It could cost Delco millions
Bucks Local News: Bucks County school districts awarded more than $850K in state safety grants
Daily Local News: Local group tries to make sense of the gun issue 
Daily Local News: PUC fines Sunoco; calls for life study of pipeline 
Daily Local News: Ireland's first female president talks climate crisis in West Chester
Pittsburgh 
KDKA: Pres. Donald Trump, Mike Bloomberg To Open Campaign Offices In Pittsburgh 
KDKA: Transcripts Reveal Pittsburgh Judge Mark Tranquilli Told Woman Her Children's Fathers Were 'Dogs'
WESA: Split Ticket: How Health Care Proposals Divide Voters
WESA: Mayor Peduto Seeks To Expand PWSA Board, And Get More Input On Appointments
Post-Gazette: Peduto names nominating committee to expand PWSA board
Post-Gazette: Pittsburgh Public Schools board endorses bills on charter school law reform
Post-Gazette: Peduto says 21-story Strip District office tower out of scale with the neighborhood
Post-Gazette: City, county, hospitals preparing for coronavirus
PLSReporter: Pittsburgh Paid Sick Leave law delayed by a year and questions still linger
Tribune Review: Peduto seeks to enlarge PWSA board of directors
Tribune Review: Mayor Peduto: Facebook symbolizes Pittsburgh's changing economy
Tribune Review: UPMC took in $20B in revenue in 2019, claims dominance in Western Pa. insurance market
City Paper: Pittsburgh Latino service group hoping to ensure everyone is counted for 2020 Census
SWPA 
Observer-Reporter: TV analyst says county holding key to who wins White House
Johnstown Tribune-Democrat: Regional schools awarded $2M combined in safety grants 
Johnstown Tribune-Democrat: Due to travel issue, governor will not attend Boy Scouts dinner
Johnstown Tribune-Democrat: Cambria County fatal overdoses drop for 3rd straight year
Johnstown Tribune-Democrat: Local residents suggests ways to improve transportation at forum
Johnstown Tribune-Democrat: WATCH VIDEO | Johnstown mayor Janakovic honored as 2020 Distinguished Citizen during Boy Scouts dinner
Beaver County Times: Pittsburgh International receives naloxone kits
Beaver County Times: Riverside, Hopewell awarded largest school safety grants among local districts
NEPA
Times-Tribune: Scranton's mayor talks about first two months in office, outlines goals
Times-Tribune: Former Lackawanna County employee alleges retaliation
The Times Leader: Is Trump coming to Scranton?
The Times Leader: Switch of state funds possible for downtown Wilkes-Barre train station project
The Times Leader: Ousted ex-LCTA head Gavlick files whistleblower suit
Citizens Voice: Fired LCTA head files whistleblower complaint 
Citizens Voice: Brown sets meeting to discuss W-B's sewer system
South Central 
Patriot News: Former State Sen. Mike Folmer pleads guilty in child pornography case 
Patriot News: Once feisty Mike Folmer is not fighting child pornography charges: 'I'm at the mercy of the court' 
Patriot News: More than 20,000 Pa. voters sign up to vote by mail 
Lebanon Daily News: Former state Sen. Mike Folmer of Lebanon pleads guilty in child pornography case
LNP | LancasterOnline: You won't know who won the election on Election Day. Here's why.
LNP | LancasterOnline: New Pa. voting measure gets 20,000 applications in first two weeks, as elections officials prepare for changes 
LNP | LancasterOnline: Judge to appoint West Sadsbury Township supervisor next month  
York Dispatch: York City Council scales back attempt to fight 'predatory' booting
York Dispatch: York City Council moves on new budgeting software
Carlisle Sentinel: Cumberland County celebrates two years of success with opioid intervention court
Carlisle Sentinel: Area school districts receive state safety grants
Lehigh Valley      
Morning Call: Republican Matt Connolly drops out of Lehigh Valley congressional primary, will go work for GOP rival 
Morning Call: Pennsylvania poll: Few voters concerned about foreign interference in November election, but voting problems a bigger worry 
Morning Call: 'We want to start doing things to not incarcerate people': Lehigh County to start drug court
Morning Call: Easton City Council issues $14 million bond to fund parking garage 
Reading Eagle: Berks County Libertarian Party urges county commissioners to declare county a Second Amendment sanctuary
North by Northwest
Erie Times-News: Scarnati wants to usurp Erie county's time at college hearing 
Erie Times-News: Erie County to show how new voting machines work 
Erie Times-News: ECGRA board considers $33k raise for Director Perry Wood
Williamsport Sun-Gazette: Lawmaker goes to bat for more levee funding 
Opinion   
Post-Gazette Editorial Board: A failure of justice: Blame for Wilkinsburg result lies with the DA
Post-Gazette Editorial Board: Purposeless action: Shrinking federally protected lands helps no one
Anthony Williams: 2020 politicians, stop pandering to black voters and actually come to our neighborhoods 
Steve Santarsiero: Debbie Wachspress's exit says more about us than her
John L. Micek: SEIU announces $150M get out the vote push; Pa. is at the top of the list | Thursday Morning Coffee
Casey Bohrman: Supervised injection site news blindsided South Philly neighbors, even those who support Safehouse 
Larry Platt: Welcome To Spendadelphia 
Larry J. Schweiger: How Turzai's going-away present to the gas industry will hurt Pa. for years to come
Christine Flowers: Thank god for Supreme Court's look at same-sex foster parents 
Tony Norman: The beginning of the end of 'Strange Fruit'
Albert Eisenberg: If stop-and-frisk can save black lives, shouldn't we keep it? 
Dick Sakulich: Ignoring easy climate fixes to eye big government programs
Craig Lang: Why is it important for the U.S. to remain engaged in Venezuela?
Signe Wilkinson: Political Cartoon: Trump's Supreme Court packing