A former state Senator pleads guilty to child pornography, controversy emerges in the Allegheny County Democratic Party after their endorsement meeting, and West Philadelphia elects a new state representative. All of that and more are in this week's Ups and Downs. Due to the website issues from the previous week, this edition of the Ups and Downs includes stories from the past two weeks. 
Every week PoliticsPA sends an exclusive extra Up or Down to Playbook subscribers. See who gets the extra up or down next week: sign up here.
Mike Folmer. Former state Sen. Mike Folmer (R-Lebanon), who resigned in September 2019 after being charged with possession of child pornography, pleaded guilty this week to three counts of possessing child pornography and one count of criminal use of communications facility for having items on his cellphone, according to the AP. He faces up to 10 years in prison, although his attorney said he is hoping the sentence will be shorter.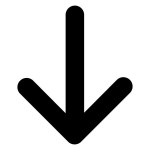 Eileen Kelly. It's been a few rough weeks for the Allegheny County Democratic Committee Chairwoman following the local party's recent endorsement meeting. Two big endorsements resulted in pushback including when the local party endorsed Heather Kass, a Democratic state House hopeful who has a history of social media posting criticizing Obamacare, supporting President Donald Trump, saying that people addicted to drugs should "OD" so there is "less shit in the world," and more, over Jessica Benham, an advocate for people with disabilities who is seeking the same nomination. The other was the local party's decision to support Chris Roland over incumbent state Rep. Summer Lee. While Kelly defended the local party's decision to endorse candidates, various elected officials have publicly criticized her including Pittsburgh Mayor Bill Peduto, Rep. Conor Lamb, and some officials, such as Rep. Michael Doyle, calling for her to resign. Even Allegheny-Fayette Central Labor Council President Darrin Kelly, the nephew of the local party chair, made public criticisms of Eileen Kelly and the recent endorsements. While WESA reports that it is unlikely that Kelly will resign as a result of the endorsement debacle, it will still be a cloud hovering over the local party leadership for the foreseeable future. 
Roni Green. The 190th state House District has elected a new representative. Roni Green, a business agent for SEIU Local 668 and Democratic committeewoman, coasted to victory in the special election to represent the West Philadelphia Democratic stronghold over Republican Wanda Logan. Green received 86.26% of the vote, while Logan earned 13.74%. Despite the two previous representatives resigning due to criminal convictions, Green told supporters the night she won that "she will be there for them," according to the Philadelphia Inquirer. 
Bucks County Dems. Another bad chapter for the Bucks County Democratic Party in its quest to unseat Rep. Brian Fitzpatrick (R-Bucks). While the field originally contained four Democratic hopefuls over a month ago, it has since narrowed down to two. The most recent candidate to drop out was Debbie Wachspress, Pennsbury school board member and the top fundraising Democrat in the race, amid a lawsuit that alleges she used racist and homophobic language during a school board executive session. Wachspress fired back in a comment to Levittownnow.com saying that she never used that language and the "allegations in this fraudulent suit are complete and utter distortions." Some local Democrat have gone to bat for Wachspress including state Sen. Steve Santarsiero in an op-ed to the Bucks County Courier Times. While Fitzpatrick now holds a massive fundraising advantage over the two Democrats left in the race, it appears the quote in the Philadelphia Inquirer from Nov. 2019 from a Democratic strategist still rings true today, calling the race for Democrats "the biggest recruiting failure in the country." 
Jim Kenney and Larry Krasner. Philadelphia appeared to be just days away from opening the country's first ever overdose prevention site after a federal ruling deemed the nonprofit Safehouse would not be violating federal law. Then came the backlash from residents in South Philadelphia near the proposed site and some local elected Democrats. On Thursday afternoon, a decision was made by Safehouse to indefinitely delay the opening of the proposed facility in South Philadelphia, adding that they plan to hold community meetings after hearing residents concerns about the site. Mayor Jim Kenney and District Attorney Larry Krasner, who have supported plans for the overdose prevention site, expressed disappointment in the decision to delay the opening.  
Bernie Sanders and Donald Trump. The sitting President and the Democratic presidential frontrunner received some promising polling in the state of Pennsylvania in the past two weeks. While former Vice President Joe Biden consistently remained at the top of primary polls in the keystone state for several months, a poll released just a few days ago from the University of Wisconsin Elections Research Center showed Sanders in first place in the state's Democratic primary with 25%, followed by Biden in second place with 20%, and former New York City Mayor Michael Bloomberg in third place with 19%, followed by a significant dropoff. That same polling also showed President Donald Trump in a tight race in hypothetical head to head matchups with the Democratic presidential frontrunners in Pennsylvania. While being neck and neck may not sound like the best news for the president who carried the state in 2016, it is a significant improvement from various polls in the state months ago, including a recent Morning Call/Muhlenberg College poll that shows Trump only trailing Sanders by a few points and tied or leading other Democratic frontrunners. The Allentown Morning Call's headline for their recent Pennsylvania poll even says that "Trump closes gap on all Democratic presidential rivals." 
RNC. With the U.S. census approaching, residents are expecting official forms through the mail to participate in the important survey. Some Delaware County residents received what appeared to be official forms this week, although they are actually just the latest in a series of documents that the Republican National Committee is sending out in the Philadelphia suburbs, according to the Philadelphia Inquirer. The person who leads a committee to ensure the county's population is accurately counted in the census is quoted by the Inquirer saying that a mailer, such as this, is "troubling," adding that it may confuse residents in the area when they receive the official one. Montgomery County Republican Party Chairwoman Elizabeth Preate Havey, who said her organization had nothing to do with the mailers, criticized the Democrats who have spoken out about the mailers, pointing to them using similar documents in the past, although the Inquirer notes that it was not sent out as close to the actual U.S. Census. 
Blondell Reynolds Brown. The former Philadelphia City Councilmember said she wouldn't enroll in the Deferred Retirement Option Plan (DROP), when elected officials received pushback from it. Now Brown, who works in the Register of Wills office, changed her mind and submitted an application to join the program. The Philadelphia Inquirer reports that although the city confirmed her submitted application, Brown said she has not yet decided to enroll. Good-government groups, including the Committee of Seventy, called her decision to backtrack on her promise years ago as "extremely disappointing."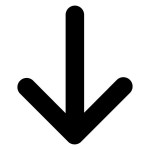 PA Air Quality. Air pollution is a serious problem in Pennsylvania. KDKA reports that according to a new study, Pennsylvania led the country in the percentage of premature deaths caused by air pollution. In 2018, more than 4,800 Pennsylvanians died prematurely as a result of this according to researchers at MIT. Although California and New York had more deaths, Pennsylvania had a higher amount per capita. 
TWEET OF THE WEEK 
Is Kraus trying to … scale back Harris's final legislative accomplishment? https://t.co/YDJJwPtqQd

— Chris Potter (@CPotterPgh) February 25, 2020