Gov. Tom Wolf delivers his budget address, VP Mike Pence and Sec. Betsy DeVos come to the state to promote school choice, and a state Senator considers legal action against a local party. All of that and more are in this week's Ups and Downs. 
Every week PoliticsPA sends an exclusive extra Up or Down to Playbook subscribers. See who gets the extra up or down next week: sign up here.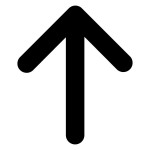 School Choice Supporters. When President Donald Trump delivered his state of the union address this week, comments about the economy and border security were expected, but a dig at Gov. Tom Wolf over school choice policies? That happened as well. During Trump's address, he announced that a fourth-grade student from Philadelphia who was attending the address in Washington D.C. with her mother was awarded with an "opportunity scholarship" and criticized Wolf in the process. The fight over school choice didn't end with the State of the Union address, when Vice President Mike Pence and Secretary of Education Betsy DeVos traveled to Pennsylvania on Wednesday touting their administrations support of school choice programs at a West Philadelphia Catholic School and at a Women for Trump rally in Camp Hill, both throwing jabs at Wolf while in the keystone state. 
Public School Education Advocates. If you have supported Gov. Tom Wolf's calls for increases in public education funding, then you are most likely happy with his most recent budget proposal. Wolf's budget address on Tuesday laid out a number of education related plans aimed at boosting all levels of education including seeking a statewide expansion to full-day kindergarten, making another $405 million available to K-12 schools, plus creating a new $200 million scholarship program through the Pennsylvania State System of Higher Education (PASSHE) aimed at addressing college debt. Republicans, who are in the majority in the state legislature, have expressed their various concerns with the current proposal, but those who want increases to public school education funding are most likely happy with Wolf's initial proposal.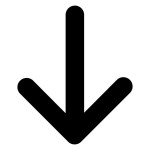 Daylin Leach. The embattled state Senator from the Philadelphia suburbs received welcoming news when the Montgomery County Democratic Committee elected to not endorse a candidate in the crowded primary field, but Delaware County's Democratic Party had other plans this week. The Delco Dems endorsed Amanda Cappelletti over Leach and the sitting Senator is not taking it well. Philadelphia Magazine reports that Leach is calling the county's endorsement process "blatantly improper" and "unlawful," claiming that the local party changed the rules to ensure he wouldn't' receive the endorsement and is threatening legal action against the county party. 
PA Horse Racing Industry. To fund his college scholarship proposal, Gov. Tom Wolf insisted that the money would come from the horse racing industry in the state. "Let's bet on our kids instead of bankrolling race horse owners," Wolf said, which has resulted in a fierce pushback from those in the state's horse racing industry. KDKA reports about the pushback since Wolf's budget proposal address and pulled a quote from an interview with a member of the Meadows Standardbred Owners Association who said that if Wolf's proposal was passed it would "be the end of racing and breeding in Pennsylvania." As mentioned with the arrow above about Wolf's budget proposal, nothing has been signed yet with the state legislature expected to debate specifics of the various plans over the next several months. 
Lower Makefield Liquor Referendum Supporters. Could Lower Makefield's 71-year ban on liquor licenses be coming to an end? It appears that voters will have a say in the April primary on the matter. According to the Bucks County Courier Times, 500 signatures were required for the referendum to make the ballot, and as of Tuesday morning 554 petition signatures were gathered, according to state Sen. Steve Santarserio's (D-Bucks) office. Santarsiero is quoted in the story saying that signatures will continue to be collected and he is "confident" that they will get close to 1,000 signatures before the petition period ends on Feb. 18. 
Mark Tranquilli. An Allegheny County Common Pleas judge is being forbidden from hearing cases after he is accused of making racist comments about a juror in a case he presided over. Tranquilli is accused of referring to a black female juror as "Aunt Jemima" repeatedly according to written complaint, the Pittsburgh Post-Gazette reports. The County's bar association is also "demanding a complete investigation by the Judicial Conduct Board of Pennsylvania."
John Kane. Many local Democrats are starting to line up behind the business manager of Plumbers Union Local 690 in his quest for the party's nomination for the 9th state Senate District. The Delco Daily Times reports that Kane, who is one of multiple Democrats seeking his party's nomination, received the endorsement from the Delaware County Democratic Committee, earning 85% of the vote, according to a release from his campaign. While he waits for the Chester County Democratic Committee endorsement vote on Feb. 13, Rep. Chrissy Houlahan (D-Chester) offered her support for his bid as well. The Delco Daily Times reports that he is prepared for a "nasty campaign" after his previous bid for the state Senate six years ago. The seat is held by state Sen. Tom Killion (R-Delaware), who defeated Democrat Martin Molloy for the seat in 2016 by over 2.5 points.
Deb Gross. Swapping one Pittsburgh City Councilor for another for a board position. WESA reports that Pittsburgh Mayor Bill Peduto received City Council's approval to remove Councilor Deb Gross from the board of the Pittsburgh Water and Sewer Authority and replace her with Councilor Erika Strassburger. The story isn't only about the switch of Councilor's on the board, but the how Gross initially saw Strassburger's addition on to the board, saying in an interview with WESA more than 24 hours after the vote to switch her off of the board that she "has not been removed," and thought that her fellow councilor was going to occupy one of the vacant seats on the PWSA board. A spokesperson for the Mayor's office confirmed to WESA that Strassburger was not added to fill the vacant seat, but instead replacing Gross, who's term actually ended in March 2018, but was serving on an expired term since then. WESA's Chris Potter tweeted out an update on Friday afternoon saying that Gross is "still arguing that she has not really been removed from the PWSA board. Both she AND Erika Strassburger attended a (non-voting) meeting of the PWSA earlier today. The issue of Gross' tenure was not discussed."
Gisele Fetterman. When Pennsylvania's Second Lady saw an anti-immigrant sticker, she took to Twitter and called on Amazon to "reconsider the power and influence of your platform." Amazon listened. According to City Paper, Fetterman saw a large window sticker on the back on a pick-up truck that read "F— Off, We're Full" in the shape of the U.S and posted it on Twitter on Feb. 1. Amazon later replied to Fetterman's tweet saying that they are removing the item from their website and contacting the seller. 
TWEET OF THE WEEK 
A meme from the recent budget address. 
— Governor Tom Wolf (@GovernorTomWolf) February 5, 2020