The Governor's budget proposal seems rather well liked on both sides of the aisle, the state GOP endorsed a pair of candidates for Superior Court in Hershey, plus an unusual coalition was formed over a vote in Philadelphia this week. All of that and more are in this week's Ups and Downs.
Every week PoliticsPA sends an exclusive extra Up or Down to Playbook subscribers. See who gets the extra up or down next week: sign up here.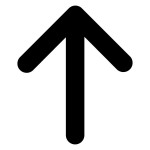 Budget Unity? No proposal will receive unwavering support from both sides of the aisle the day it's delivered, but the general consensus of Gov. Tom Wolf's budget address from earlier this week is that…..it's pretty solid. The GOP is balking at the idea of some of the more progressive initiatives, but even GOP Senate Majority Leader Jake Corman announced that he was "breaking tradition" by not complaining about Wolf's proposal and stated that there is a lot that the Republicans can "embrace and get behind" in it.
Common Ground in Pennsylvania. Yes, I know the arrow above indicates that there appears to be a glimmer of hope for bipartisanship in Harrisburg over the new budget talks, but one can't deny the growing polarization of politics in the state in recent years. The Philadelphia Inquirer detailed this in a story this week how Pennsylvania is a "state divided" providing maps and statistics from elections over the past decade. The result showed that increasingly the Democratic base is urban areas and surrounding suburbs, while rural areas are GOP strongholds and "shifting further to the right."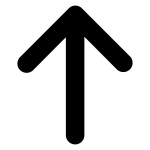 Western PA Healthcare Showdown. Attorney General Josh Shapiro announced yesterday that his office is filing a suit against UPMC for not "fulfilling its obligation as a public charity." The dispute dates back to 2014 after UPMC and Highmark split, which caused concern on the healthcare front for many Pennsylvanians in Pittsburgh and its surrounding suburbs. UPMC responded to the news stating their work has helped those in the area, while Highmark supports the suit filed by Shapiro. The Pennsylvania legislature joined the conversation when Senate Minority Leader Jay Costa (D-Allegheny) introduced a piece of legislation that would require UPMC and Highmark to accept each others' insurance plans.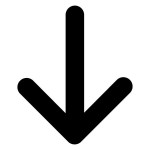 Usual Philly Coalitions. Most votes in Philadelphia are rather predictable in the Democratic majority city, but an unusual vote occurred this week that coalesced representatives that rarely see eye to eye. All three GOP City Council Representatives joined with progressive Democrats in voting down a proposal that would have forced pharmaceutical sales representatives to register with the city and track their gifts to doctors.
Christylee Peck and Megan King. This past weekend, the state GOP held their winter meeting and awarded the party endorsements for Superior Court to Peck, a Cumberland County Judge, and King, a prosecutor who has served in the Chester and Lancaster County District Attorney's office. It was a three way race to earn the two endorsements, but both candidates received the nod after the first round of voting.
Camera Bartolotta. The state Senator from Washington County takes on the important role of leading the SRCC for the upcoming cycle. The GOP holds a majority in the state Senate, but after losing 5 seats in the most recent election, coupled with having to defend three seats in special elections this year alone, Bartolotta and Republicans will have a real test ahead of them in the coming months before even leading into 2020.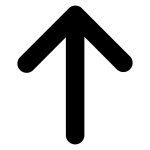 Maria Collett. The newly elected state Senator from the Philadelphia suburbs joined the Senate Judiciary Committee this week after state Sen. Daylin Leach announced he was stepping down from his role as chair and leaving the committee to avoid "conflict of interest" issues.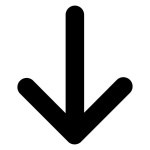 The Reemergence of Thunder and Lightning. GOP Reps. Lou Barletta and Tom Marino are credited with being influential in President Trump's 2016 victory in Pennsylvania, that I suppose it only made sense for chatter to emerge for Barletta to succeed Marino, as he resigned from Congress just weeks ago. Barletta shared via Twitter that despite calls from supporters, he will not seek the Republican nomination for the 12th Congressional District, but plans on supporting the nominee in the special election. So at least this time, it appears that thunder will not be following lightning.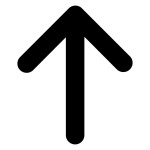 Kamala Harris. Ok, she doesn't hold office in the commonwealth of Pennsylvania, but the California Senator who is seeking the Democratic nomination for President in 2020 seems to be off to a good start in the keystone state. This past weekend in Pittsburgh, the Keystone Progress Summit convened to hold a presidential straw poll, showing Harris ahead of the rest of the growing Democratic field in PA.  
TWEET OF THE WEEK
A fun joke for all of our friends residing in Mechanicsburg.
I am from Pennsylvania & there's a town there called Mechanicsburg which never sounded weird to me until I just saw someone on TV say they were from there. WHAT? "Mechanicsburg." Absolutely a child's off-brand playset.

— Paul F. Tompkins (@PFTompkins) February 8, 2019
I mean, this past Super Bowl doesn't compare to last year's showdown between the Pats and the Birds. (Eagles won 41-33 in SB LII. Nick Foles caught a TD, Tom Brady dropped a pass)
If no team scores at least 14 points, the Eagles remain champions for another year.

— Adam Bonin (@adambonin) February 4, 2019