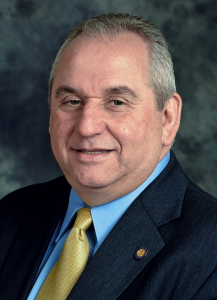 And then there were 6. A few days after filing nominating petitions, State Sen. Jim Ferlo has announce he will not seek the Democratic nomination for Pittsburgh Mayor.
"I am announcing to close friends, supporters, and the voting public that I am no longer a candidate considering a run for Mayor in the Spring Primary," Ferlo wrote.
"The unexpected announcement of Mayor Ravenstahl created a very short time table for an ambitious run and considering that my history of public service has always been based on grassroots fundraising and mobilization of people power, this would be a difficult task in just a few short weeks. Others have been running for Mayor for the last several years."
Ferlo, of Highland Park in East End, is a political ally of Ravenstahl but has a progressive voting record. If the Pa. Supreme Court approves new legislative maps, as they are expected to do, he will face a tough Senate re-election campaign in 2014 versus Sen. Randy Vulakovich of the North Hills. He's also rumored to be battling health issues.
He was elected to the Senate in 2002, after serving 15 years on City Council.
The remaining 6 Democratic candidates are, in alphabetical order:
City Council President Darlene Harris of Spring Hill, Northside
City Controller Michael Lamb of Mt. Washington, South Pittsburgh
City Councilman Bill Peduto of Point Breeze, East End
A.J. Richardson, a school bus monitor of Sheraden, West End
Former Pa. Auditor General Jack Wagner of Beechview, South Pittsburgh
State Rep. Jake Wheatley of the Upper Hill District, near Oakland
The longshot Republican candidate is Josh Wander, 42*, of Squirrel Hill.
The final day to submit nominating petitions was March 12. Candidates have until March 27 to withdraw their names form the ballot.
The news is music to Peduto's ears. He would have had to split his geographic and ideological base with Ferlo had the Senator remained in the race.
Several other possible contenders including Ferlo's Senate colleague Wayne Fontana ultimately took a pass on the race.
Ferlo didn't name a person who he will support, but he hinted that he has someone in mind.
I have no doubt that the voting public will discern those remaining candidates that are deserving of their trust and support and separate out boastful and baseless candidacies," he wrote. "I will be joining the voting public before the May Primary in working for the candidate who possesses the competency, commitment, and compassion I believe I would have brought to the Mayor's office and, more importantly, is needed to keep building a growing, sustainable and vibrant Pittsburgh."
*The original version of this article transposed the digits in Wander's age.