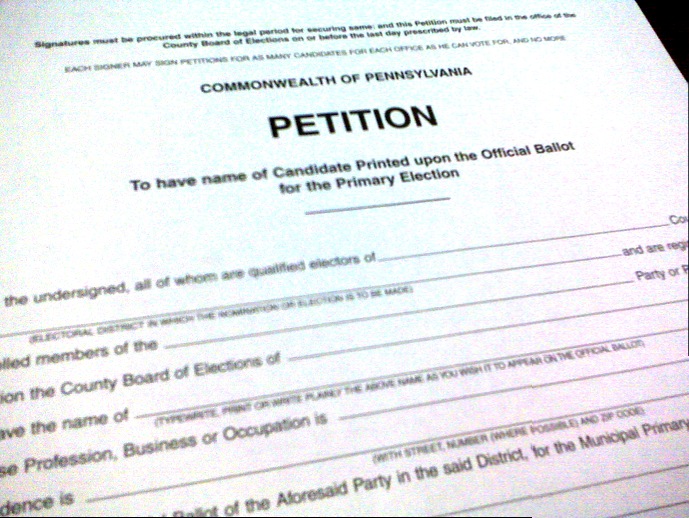 Here it is, the list of every candidate for office in Pa. in 2012. The deadline for Pa. House and Senate candidates to file was 5pm.
Updated with the State Dept's list from 3:01pm on 2/17.
Staffers for the state parties and campaign committees wasted no time on Thursday; several of them were poring over petitions and signatures all day long. The window to challenge a candidate's place on the ballot ends on Feb. 21 for most offices, Feb. 23 for state House and Senate.
Anyone stand out? Anyone missing? Let us know in the comment section below.