FiveThirtyEight Shows Pennsylvania Has Larger Gender Wage Gap Than National Average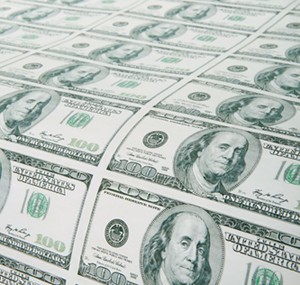 April 8 was Equal Pay Day, calculated by the number of extra days women need to work to earn the same average paycheck that men did in 2013. This year, women needed to work an extra 98 days to get to the national average. But in Pennsylvania, they'd have to work even longer.
Last week, on Equal Pay Day, FiveThirtyEight highlighted statistics from the National Women's Law Center that ranks Pennsylvania 40th in the size of the gender wage gap, including numbers for D.C.
In Pennsylvania, the average woman earns an annual salary of $37,414, according to 2012 data, while the average man brings home $49,330. This equates to a 24.2-cent wage gap. In other words, women in Pennsylvania in 2012 earned 75.8 percent of every dollar men did.
Compared with national data, Pennsylvania's wage gap is 0.7 percent worse than the national average. Nationally, in 2012, women earned an average of $37,791 compared to men's $49,398, coming out to a 23.5-cent wage gap.
The smallest wage gap, by comparison, lies in the District of Columbia, where there was just a 9.9-cent difference between male and female average earnings in 2012. By far the largest wage gap was in Wyoming, where women earned 63.8 cents for every dollar made by men in 2012.
Within the article, as well, FiveThirtyEight confirms the statistic commonly used by the White House, that women earn nearly 77 cents of every dollar men make, but explains that the figure "misses a lot of nuance." It doesn't take into account such factors like men frequently working more hours and men often being overrepresented in higher-paying industries, the article reports.
"It also doesn't explain it," FiveThirtyEight continues about the 77-cent figure. "Do women go into lower-paying sectors because they prefer them, or because employers discriminate against them? Do women stay home with the kids because of cultural norms, or because of the way parental leave policies are set up?"
Still, FiveThirtyEight concludes that the 77-cent figure is, at the very least, "a good starting point."