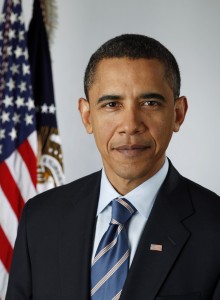 It wasn't a great summer for President Obama, at least according to the latest Franklin and Marshall Poll. The survey found only 34% believe the President is doing an excellent or good job. This is down ten points since the last F&M poll in May and is his lowest score since October 2010, the month before his party lost the House in the midterm elections.
While 23% of respondents said the President is doing a fair job, 42% said he was doing a poor job, which is the highest number ever recorded for the President by a 6 point margin.
Obama's personal favorability numbers were also at record lows. Those polled who said they had a strongly or somewhat favorable opinion of the President was at 41%, which tied his numbers in March 2011 for a career low. He also hit 50% of respondents who had an unfavorable opinion of him for the first time.
Casey and Toomey
Pennsylvania's two Senators also could not escape voters' sour feelings.
Bob Casey received a 28% job approval rating, which is the lowest of his Senate career. 54% say he's doing a fair or poor job. His favorability numbers also dropped nine points from May to August, though he's still in positive territory personally (34% to 24%).
Meanwhile Senator Toomey also came back down to earth after a bump in support after his sponsorship of the Manchin-Toomey background check bill. Toomey also received a record low job approval rating of 24%. 51% of respondents gave him a fair or poor rating.
Toomey's favorable numbers, which had climbed to a record 35% in May, fell back down to 26%, which is around his average. 20% of respondents view him unfavorably.
F&M surveyed 594 registered voters from August 21 to 26 via live telephone interviews. The margin of error is plus or minus 4%.
The same survey found record low numbers for Gov. Corbett.