President Barack Obama is enjoying his best numbers since his honeymoon period.
That's according to the latest Franklin and Marshall poll, which has his approval rating at 52%.
This is a ten point improvement from last February.
One in four respondents, 25%, believe Pres. Obama is doing an excellent job while 27% say he is doing a good job. 33% responded that he is doing a poor job and 15% think he's doing only a fair job.
This is the first time since June 2009 that the President's approval numbers outweigh his disapproval numbers. His "excellent job" number also matches his career high from February 2009, the first survey F&M ever took on his presidency.
You can get a greater sense of this by looking at Obama's ratings compared to his predecessor: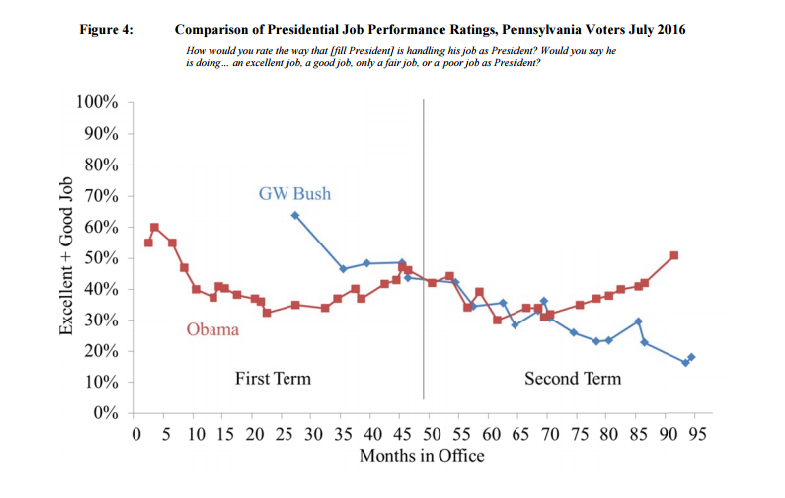 Whereas George W. Bush's numbers resembled a steady decline, Barack Obama's are a bit of a U-curve.
This poll was conducted by the Center for Opinion Research at Franklin & Marshall College on behalf of the Center for Politics and Public Affairs. They surveyed 661 registered Pennsylvania voters, including 389 likely voters, from July 29th to August 1st. The margin of error is +/- 4.8% for the registered voters results and +/- 6.3% for the likely voters results.