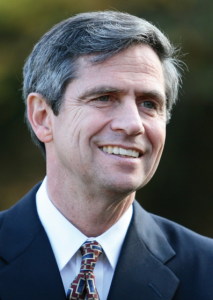 The only thing we are sure of is that so few people are sure.
According to the latest Franklin & Marshall poll, 65% of registered Democrats are undecided about who to support in the 2016 Senate primary.
Former Congressman Joe Sestak leads the race with 15% while former Chief of Staff to Gov. Wolf Katie McGinty has 13%. Braddock Mayor John Fetterman got 3%.
Two months ago, before Fetterman jumped into the race, Sestak held a 16-13 lead over McGinty.
It is abundantly clear that the battle for the Democratic nomination is very much up for grabs and that each candidate has the opportunity to make their own case in the months to come. The winner will face incumbent freshman GOP Senator Pat Toomey.
This poll was conducted by the Center for Opinion Research at Franklin & Marshall College. They surveyed 303 registered Democratic Pennsylvania voters from October 19th to October 25th. The margin of error is +/- 3.9%.