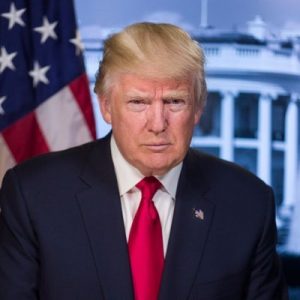 In the latest Franklin & Marshall Poll, President Donald Trump's approval ratings increased since February, and his opposition numbers have dipped slightly.  
Trump's 37% job approval (13% excellent plus 24% good) is up five points from his poll numbers in February.  Trump's strong negatives have taken a slight dip since February, dropping four points.  Those who say Trump is doing a poor job dropped from 54% to 49%, while those who say he is doing a fair job grew from 13% to 14%.  
Trump's strongest support comes from the western parts of the state, with 60% of voters in both the northwest and southwest saying Trump is doing an excellent or good job as President.  The strongest opposition continues to come from Pennsylvania's urban centers, with 85% of Philadelphians saying Trump is doing a fair/poor job.  
A plurality of respondents, 47%, believe Trump is doing an excellent or very good job at dealing with terrorism.  A majority of voters gave Trump a failing grade on environmental issues, 51% said he is failing at protecting the environment.  
Franklin & Marshall surveyed 639 registered voters from May 1st- 7th.  Respondents were contacted by letter and given the choice between phone interview or online interview. The margin of error is plus or minus 4.9 percent.
F&M calculates job approval differently than most pollsters that tends to result in lower ratings – regardless of party. Respondents choose between a rating of excellent, good, fair, and poor. The approval numbers are pulled from the excellent and good categories.